Wild storms are ripping through Ontario Tuesday and the resulting weather photos are pretty terrifying.
Many of the most dramatic pictures are coming from the shores of Lake Huron. What looked to be a tornado was captured on camera near the airport in Owen Sound. Nearby, lightning struck the Bruce nuclear power plant
Local radio anchor Laura Carney tweeted that her parents who live near the airport are fine but have spotted a number of downed trees.
Tornado and severe thunder storm warnings are in effect for much of the area.
Follow our Facebook page

Or follow us on Twitter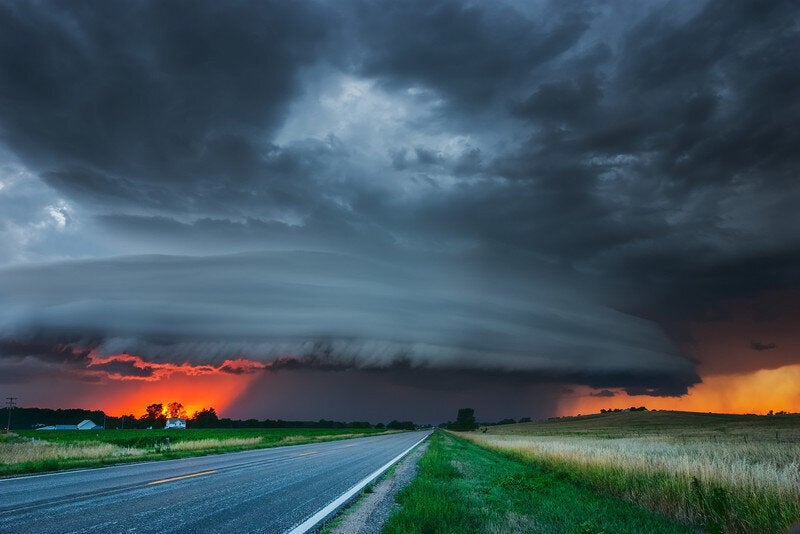 Insane Stormchaser Photos