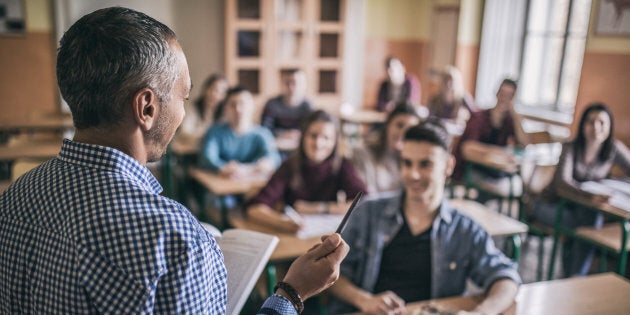 Ontario's government has launched an online portal for parents to report teachers who they believe aren't following the current curriculum.
Teachers who use the previous Liberal government's sex education curriculum from 2015 will be investigated by the Ontario College of Teachers, Premier Doug Ford's office said Wednesday.
"We will not tolerate anybody using our children as pawns for grandstanding and political games," the premier said in a press release.
Ford's Progressive Conservatives pledged to repeal the most recent sex-ed curriculum during the election campaign. They have moved to return to the sex-ed teachings introduced in 1998 until consultations with parents in all 124 Ontario ridings bring about a new lesson plan. Those discussions will begin in September, said Wednesday's release.
This is a blatant attack on the professionalism ... of teachers.Sam Hammond, EFTO president
Sam Hammond, president of the Elementary Teachers' Federation of Ontario (ETFO), called the invitation to file complaints against teachers "unprecedented, outrageous, and shameful."
"This is a blatant attack on the professionalism ... of teachers," he said in a tweet responding to the provincial government's announcement.
In 2014, the Liberal government surveyed about 4,000 parents, 2,400 teachers and stakeholders and 700 students before implementing its curriculum. The new lessons included discussions on same-sex relationships, consent, gender identity and online bullying and sparked outrage among social conservatives.
Teachers' unions have said they will defend educators who use the updated material.
"We will defend to the hilt any member who, in the good faith exercise of professional judgement, strays outside the outdated confines of the 1998 curriculum in her or his students' best interests," Ontario Secondary School Teachers' Federation president Harvey Bischof said last week.
Complaints from the PC's new tip line will go straight to the Ontario College of Teachers, the professional regulatory board. Typically, the college encourages parents to speak with their children's teacher, principal or school board first if they have concerns about what's being taught.
Minister of Education Lisa Thompson will see that the college handles complaints fairly, the government's press release said.