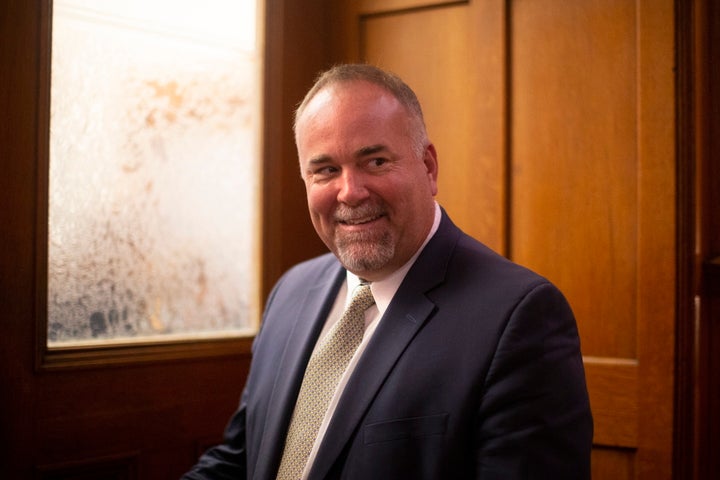 TORONTO — Ontario's Progressive Conservative government says the move to extend its summer recess until the end of October has nothing to do with the federal election.
"This was a decision that was made by our cabinet and our team here in Ontario. It's time for us to sit down, talk on where we're going to go next, talk to our constituents about what's important to them," government house leader Todd Smith told reporters Thursday.
"And we're going to come back bigger and badder than ever in the fall."
The house rises Thursday, meaning there will be no legislation passed and no chance for opposition MPPs to ask the government questions until it returns.
Ontario's legislature normally rises after the first week of June until the week after Labour Day, which would be Sept. 9 this year. But the PCs introduced a motion Thursday to break until Oct. 28.
The federal election is on Oct. 21.
"... we're going to come back bigger and badder than ever in the fall."
During question period, NDP MPP Taras Natyshak suggested that Premier Doug Ford was giving himself time to help federal Conservative leader Andrew Scheer campaign.
"We know that the premier is desperate to help his Conservative buddies in Ottawa," Natyshak said.
"Can the premier tell us whether he's taking this five-month vacation because he plans to campaign for the Conservatives, or is it because the one thing that Andrew Scheer desperately needs to shore up falling poll numbers is for the people to see much, much less of this premier?"
Ford refused to answer, passing the question to Smith.
"I'll take this question any day of the week as the government house leader, because it has been an unbelievable year in Ontario," Smith said in response. "We have accomplished so many things."
Earlier: Andrew Scheer meets Premier Doug Ford in Toronto. Story continues after video.
Smith also denied the government would be hiding from public scrutiny during what promises to be tense negotiations with Ontario's teacher unions. Ford's first year in office has been marked by conflict with public sector unions.
Ontario's contract with teachers and education workers expires on Aug. 31, about a week before students are set to return to school.
"You never know when situations may arise."
In December, one week into the legislature's winter break, Ford recalled the legislature to prevent power workers from going on strike.
Smith wouldn't rule out doing the same thing in September.
"It's a very fair question … given what's happened in the past here when the session has ended and we've come back a couple of times," he said.
"You never know when situations may arise."