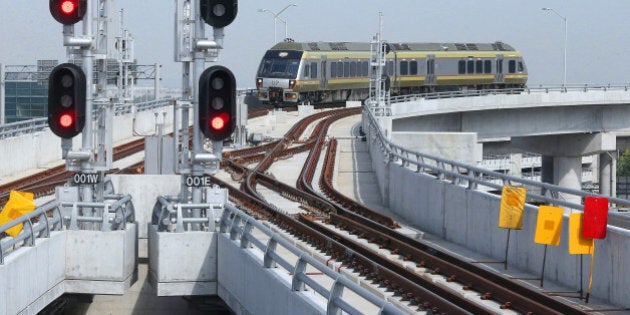 Progress without process gives you China.
Over the past couple of decades, China has made tremendous progress in improving the economic well-being of tens of millions, even creating a sizeable cohort of the uber rich Chinese. Yet, the Chinese sacrificed process for progress, which delivered economic prosperity but not the political, religious, and other rights of assembly and affiliation.
The Minister of Transport in Ontario, Steven Del Duca, recently declared his preference for progress over the process. I see his proclamation troubling, not just for the risks of wasting good money on bad transit infrastructure, but also for the process-driven democracy we have evolved in Canada over decades.
Mr. Del Duca reacted to an editorial in the Toronto Star that offered a time-tested advice: keep politics out of public transit planning. The Star's editorial warned against the perils of wasting billions on special interest, non-essential public transit projects whose primary purpose appears to be political expediency.
Speaking on behalf of Ontario Liberals, Mr. Del Duca proclaimed: "Our government will continue to put progress ahead of process, and we will deliver the seamless and integrated transit network the GTHA desperately needs."
Why would the Minister think that a seamless and integrated transit network cannot be delivered unless the government sacrifices the process? I would argue that the seamless public transit can neither be planned nor delivered without following due process. Any deviation from it results in wasting billions of taxpayers dollars on transit that does not help address traffic congestion.
Adhering to the process requires all involved to explain how they determined what is the best use of the taxpayers' money.
Mr. Del Duca, in his response, also listed the planned and under construction public transit projects in the region. He reminded the readers that "the Union Pearson Express is also complete." The mere construction of a transport infrastructure doesn't make it complete and allows one to tick the checkbox. What about the fact that the UP Express, for its operating life and short of a miracle, will, on a per rider basis, continue to be the most subsidized transit infrastructure in the region.
A successful public transit project is one that achieves a sustainable and sufficient ridership that could not be served by less expensive modes. The mere provision of trains operating devoid of riders is not a success but a failure resulting from putting 'progress' ahead of the process.
By abandoning the process, Toronto is fast transforming into a city of Stubways. Instead of building smart, demand-driven public transit, Toronto is building a one-stop subway in Scarborough that has little chance of attracting sufficient ridership. It has already built a stubway, i.e., the Sheppard East line, which has failed to generate sufficient ridership. This is no progress for a city that needs public transit to address traffic congestion.
Adhering to the process requires all involved to explain how they determined what is the best use of the taxpayers' money. One needs to be on guard especially when the billions being invested are not coming from a surplus, but are borrowed funds that the future generations will have to return with interest.
Recent announcements by the City and Ontario leave much to be desired for due process. The Scarborough Subway Extension is being implemented not to address congestion or improve transit accessibility, but to hedge against political rivals who happen to favour subways for Scarborough. The Ontario's billion-plus dollar commitment for Hurontario LRT does not explain what other alternatives were under consideration for funding from which Hurontario emerged as the best alternative for taxpayers' funds.
Mr. Del Duca is correct when he says that "we are in the midst of the largest transit infrastructure build out in Ontario's history." This affords the Liberal government a tremendous opportunity to equip the regional and provincial economies to meet our current and future growth. We can do this effectively and efficiently by following due process, not sacrificing it.
Follow HuffPost Canada Blogs on Facebook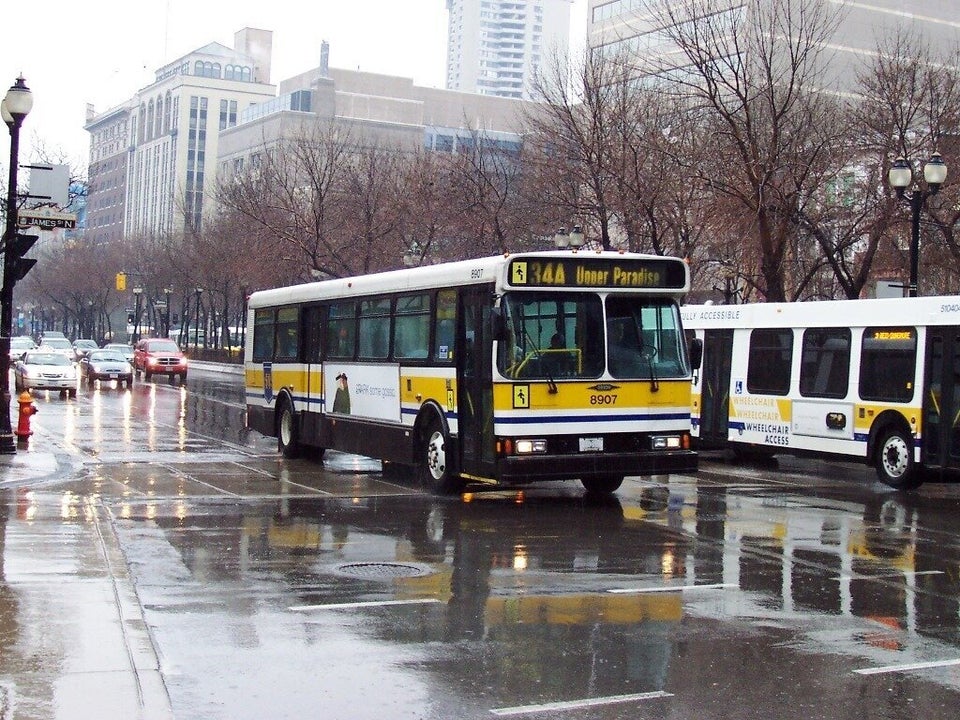 Canada's Best Cities For Public Transit