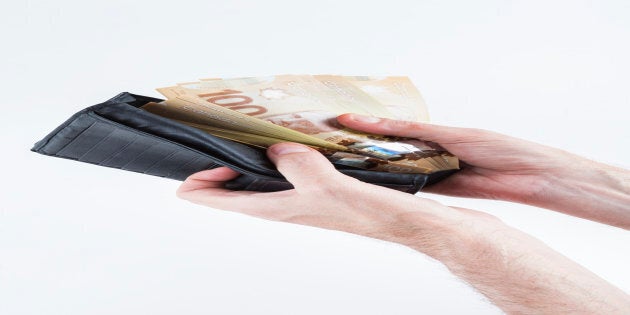 The chief executive officers of more than 100 mid-sized businesses, as well as the heads of dozens of small businesses, are urging Ontario Premier Doug Ford not to cancel the province's basic income pilot project.
Among the signatories are Michael Tamblyn, president and CEO of e-reader Kobo, as well as heads of numerous mid-sized firms in software, health care, microbrewing, cannabis and other industries.
Watch: Ontario's basic income was "a blessing" to these business owners (story continues below)
"While other governments all over the world are beginning to design their own programs, ours is already running, making Ontario a world leader," the letter states.
"The results of this experiment, once complete, will inform policy decisions all over the world. ... As business leaders, we urge you to reverse this decision to cancel the basic income pilot program."
Many in the business community, in Canada and abroad, have come around to the idea that a basic income could cushion the blow to the middle class from a rapidly changing economy. Among them are Tesla CEO Elon Musk, Virgin founder Richard Branson and Facebook's Mark Zuckerberg, all of whom have publicly expressed an interest in basic income in the past few years.
The CEOs' letter argues that a confluence of trends — automation, offshoring of jobs and the shift to part-time and gig work, among other things — are all threatening to upend the prospects of middle-income workers.
"We are veering towards an economy that has a much smaller middle class and low-income work that is barely livable," said Floyd Marinescu, CEO of Toronto-based C4Media and the letter's organizer. "We can already see it happening."
Marinescu said part of the reason for the campaign was to highlight the support that exists within the business community for the basic income.
"I feel that those in the business community who understand the issues are almost overwhelmingly in favour of the basic income," he told HuffPost Canada earlier this week.
Basic income 'broken,' government says
Despite a pre-election pledge to keep the program running, Premier Ford's government announced in July it would cancel the basic income pilot project, little more than a year into its planned three-year run. Payments are now scheduled to end by March of next year, and with very little data collected on its outcomes.
MacLeod said last summer that the program was "broken" and was "certainly not going to be sustainable" given its costs. The pilot project had a budget of $150 million over three years to cover 4,000 participants.
"If the Ford government truly believes that basic income will discourage work, then [it] should allow the pilot program to continue so it can have data on [its] side," the CEOs' letter stated.
"We have no partiality to the scheme designed by the previous Ontario government, but we do feel it is good enough to test the main theses of basic income."