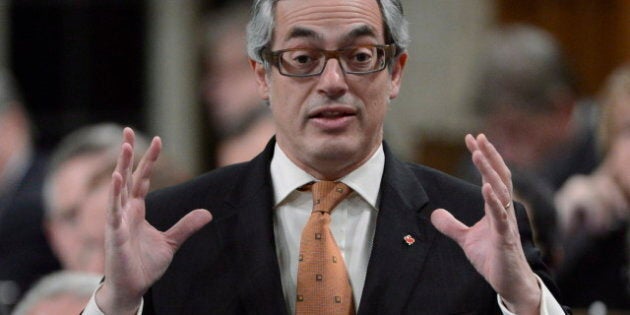 Treasury Board President Tony Clement is the federal government's Mr. Open Government. These days, he spends a lot of time boasting about the wonders of open data, and what exciting new data sets are being made available by his government.
For example, when originally announced in March 2011, the government's Open Data portal had 260,000 data sets available for download and use.
In a press release distributed to mark this year's Open Data Day celebrations in Vancouver, the minister proudly announced that 273,000 data sets are now available, drawn from more than twice as many ministries as before.
This sets the portal's growth rate at about 13,000 datasets over two years, or a less-than-sizzling 2.5 per cent annually. Maybe I'm being hard on the minister, but based on his rhetoric I would have expected information to be gushing out of the federal files. This is more like a trickle. And this is the information they want to push out the door.
In some ways then, even Clement's much-hyped open data schemes testify to the Conservative government's general trend toward secrecy and one-way transparency.
When it comes to people actually exercising their legal right to access government records through processes like Access to Information, for instance, Clement has much less to say. And sometimes the little that he does say gets nasty.
Last week, the Environmental Law Centre at the University of Victoria and Ottawa-based Democracy Watch filed a complaint with the federal information commissioner, asking her to investigate cases where government scientists have been prevented from speaking out publicly.
When asked about the complaint on CBC Radio's "Early Edition," Minister Clement responded tersely, claiming that there are no such problems and that those making the complaint must have "an ideological agenda."
Of course it might take her a while to get to this complaint. With response timeliness at a record low and extensions taken by federal departments at a record high, it seems Legault will have a lot of complaints to deal with.
Perhaps I am a little bitter about this because on the very same day Clement swanned into Vancouver to boost open data, the Freedom of Information and Privacy Association (FIPA) received a letter from his department stating they are taking a 150-day extension on an ATI request. This news comes even after negotiations with the department were completed to get rid of the $2,200 fee they wanted for the records we requested.
What they don't know (but you do, gentle readers) is that we already have in our hot little hands leaked copies of much of what we asked for, which relates to their plan to make government websites a whole lot less informative. More on that in future blog posts.