Oprah Winfrey may bring some of her fans to the point of tears with her generous gifts, but it turns out she once broke down herself on her show.
On a 2002 episode of "The Oprah Winfrey Show", the host shared that the show's producers once surprised her with a visit from her idol, Mary Tyler Moore.
"It was one of those kind of surprises that gives you, like you feel like you're having a stroke. Not good," she said.
"When they brought Mary out, I went into the ugly cry."
She said the "Mary Tyler Moore Show" was her companion during times when she was single. She even had an "O" by her fridge the way Moore's character Mary Richards displayed an "M".
"So you're thinking about all that stuff, and she's like, 'I just came to surprise you,' and I'm like, 'do you know what you mean to me?'"
You can watch the whole surprise in this video below.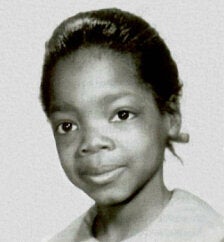 Oprah Quotes