If we can't have Oprah's gorgeous pink wrap dress then no one can!
One accessory the OWN media mogul wasn't carrying on the red carpet? A $38,000 purse she tried to buy in Zurich, Switzerland. Oprah told Entertainment Tonight that when she asked to see the extravagant bag at a boutique, salesclerks refused to show it to her.
"She said: `No, no, no, you don't want to see that one. You want to see this one. Because that one will cost too much; you will not be able to afford that,'" Winfrey said, quoting the clerk. "And I said, `Well, I did really want to see that one.' And she refused to get it."
We say, who needs such an extravagant bag?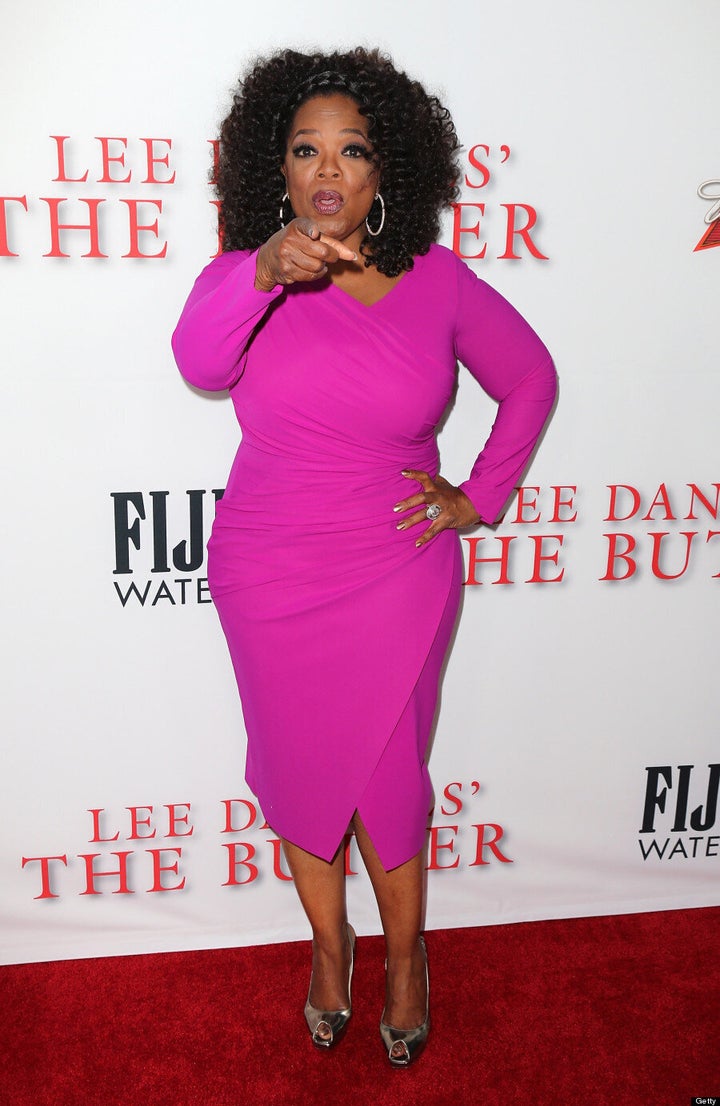 Oprah Winfrey's Style Evolution