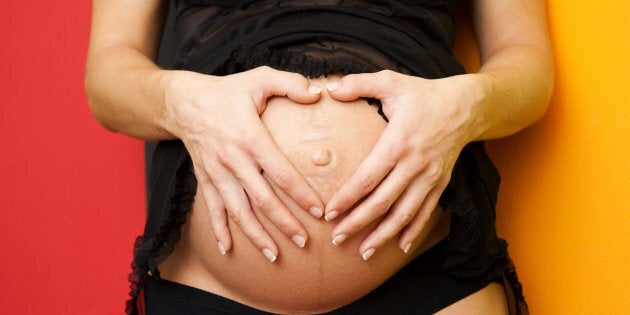 But with great desire comes great responsibility, and as it turns out, even the seemingly unobtrusive act of oral sex comes with a warning when a baby is on the way.
The problem lies with the giver of the oral sex — namely, if they have an STI that could then be passed on to the baby.
Because women's immune systems are compromised throughout the pregnancy, they're less able to fight off infections, and that most definitely includes STIs that, yes, will be present in the birth canal.
But it's not just STIs that are a concern when it comes to cunnilingus. As the Mayo Clinic notes, your partner has to be careful not to blow into the vagina during oral sex because the enlarged blood vessels are at an increased risk for an air embolism — basically, an air bubble that could affect your and/or your fetus' cardiovascular systems.
That said, this is a very rare occurrence, only documented once or twice in medical literature. But if you're worried, take the advice of the Go Ask Alice! team at Columbia University, and "suck, kiss, lick, probe, press (with lips or fingers), or lightly nibble a woman's vulva or clitoris than blow or force air directly into her vagina."