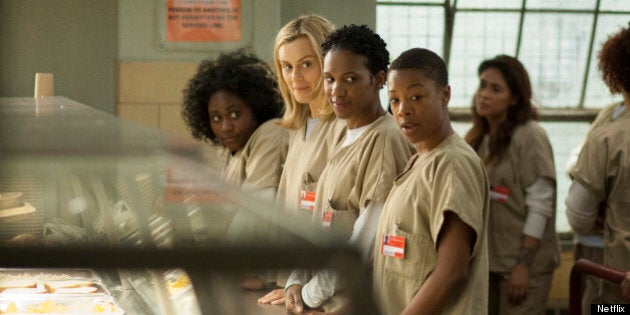 Netflix keeps on coming with its original series -- and the next one in the queue is based on a book: "Orange Is The New Black."
Set to premiere on July 11 at 12:01 PDT in all Netflix-available countries, the comedic drama stars Taylor Schilling ("The Lucky One," "Argo") as Piper Chapman, an engaged Brooklynite whose long-term relationship with a drug-runner (Laura Prepon, "That 70's Show") results in her arrest and placement in a women's prison.
To pay her debt to society, Piper must trade her comfortable New York life with fiancé Larry (Jason Biggs) for an orange prison jumpsuit and a baffling prison culture where she's forced to question everything she believes and form unexpected new alliances with a group of eccentric and outspoken inmates. The series' diverse ensemble also includes Kate Mulgrew ("Star Trek: Voyager"), Natasha Lyonne ("American Pie"), Pablo Schreiber ("Law And Order: SVU," "Weeds") Danielle Brooks, Laverne Cox and Taryn Manning ("Hawaii Five-O," "Sons Of Anarchy").
The show is created by Jenji Kohan, the woman behind long-running series "Weeds."
"Orange Is The New Black" is also executive-produced by Kohan, who wrote the first and final episodes of the season.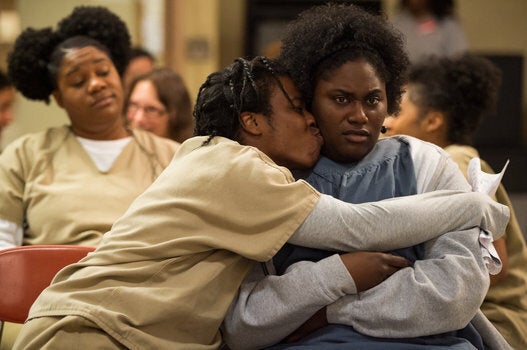 "Orange Is The New Black"