These facilities, which operated from the 1880s to 1996, were an attempt by the government and churches to assimilate First Nations, Inuit and Metis children into Euro-Canadian culture. Essentially, they were designed to "take the Indian out of the child."
In 1973, six-year-old Phyllis Webstad excitedly wore an orange shirt on her first day of residential school. Unfortunately, the shirt was quickly taken from her and she was told not to speak her language.
At that time, Webstad didn't understand why she was being treated this way. "What I didn't have in school is learning about the history [of residential schools]," she told Global News.
Since then, the colour orange has held special significance for Webstad, who launched Orange Shirt Day in 2013 to raise awareness of Canada's history of residential schools.
This year, kids across the country joined together in support. In these Instagram photos, Canadian kids remind just how important this day truly is.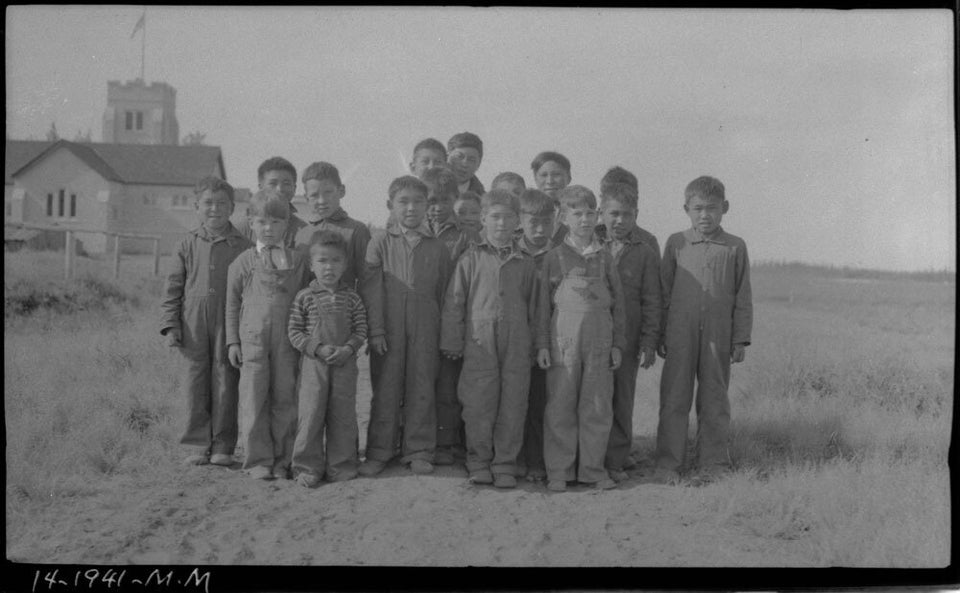 Residential Schools: A Photo History