The world's oldest-known orca came home to B.C. for a visit, thrilling whale watchers and conservationists alike.
J2, better known as Granny, was spotted on Friday in the southern Strait of Georgia by Ocean EcoVentures' Simon Pidcock, according to the company's Facebook page.
She was spotted along with the rest of her family, known as J-Pod, and is estimated to be up to 103 years old, CBC News reports.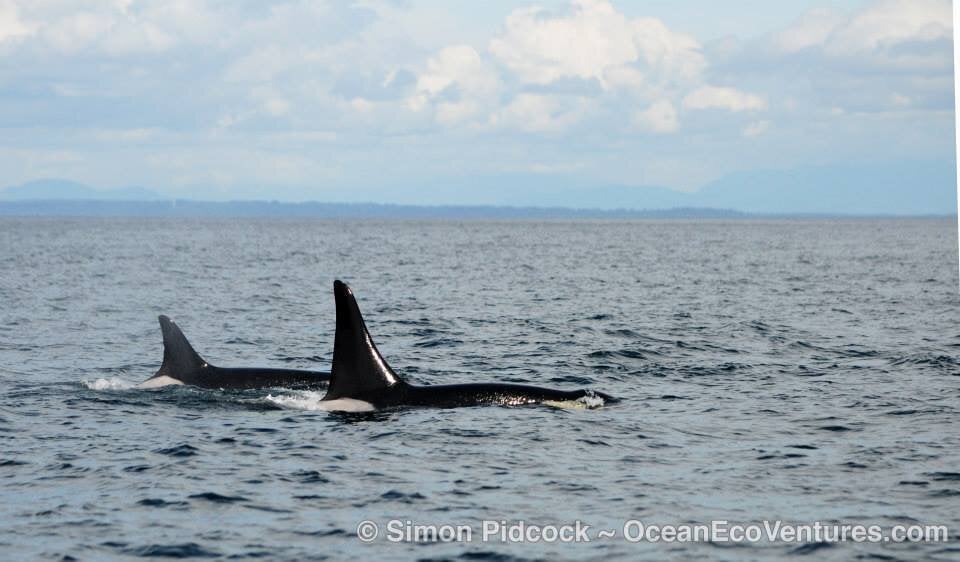 Orca 'Granny' In B.C. May 2014
Pidcock was able to recognize Granny because of a white patch that each whale has on its dorsal fin, as well as a distinctive half-moon-shaped notch on her dorsal fin, he told The Province.
"It's great news she's back, another year older, and thriving," Michael Harris, executive director of the Pacific Whale Watch Association, told Times Colonist.
But animal advocacy site The Dodo's Jenny Kutner said Granny's sighting means bad news for SeaWorld, explaining why in a blog post:
Granny doesn't simply represent an impressive feat of nature; she embodies what's wrong with SeaWorld by being a living example of what's right in the wild. While it's true that most wild orcas don't live as long as Granny has, their lifespans are still dramatically longer than those of SeaWorld's whales (the NOAA estimates that wild female orcas, like Granny, live an average of 50 to 60 years). Their lives are also filled with much more swimming, exploration, variety and bonding with family — in other words, their lives are likely filled with much more joy.
"She's lived through fishing changes and live captures of whales," he wrote. "I would love to know what she thinks."
Like this article? Follow our Facebook page

Or follow us on Twitter