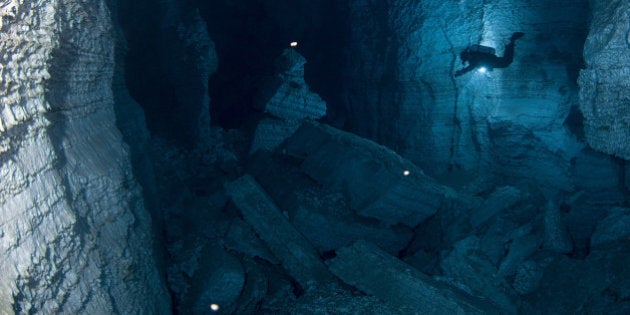 All eyes may be on Sochi, Russia for the upcoming 2014 Winter Games but adventure-seekers tired of the Olympics can still find plenty of amazing spectacles.
They just need to look down. Like, deep down. And probably don a diving suit.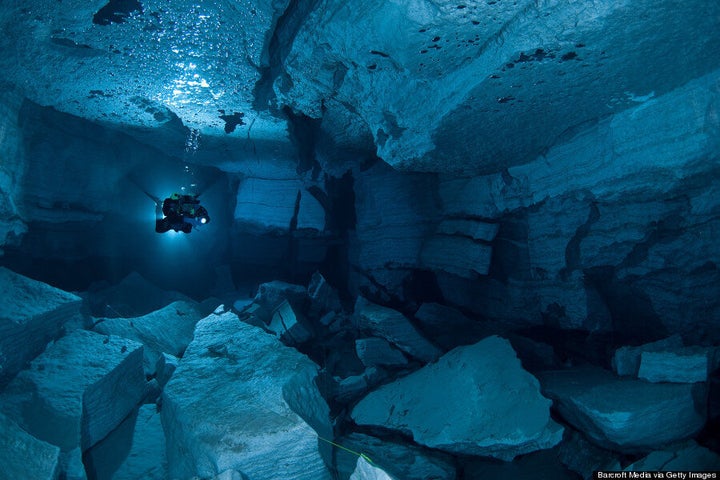 What you're looking at is the Orda Cave, located in Russia's Urals regions, some 2,430 km northeast of the Olympic host city.
In total, the cave spans 5.1 km long, with 4.8km of it stretching underground. If caves had their own Olympic category, the Orda Cave would probably own the podium. It's the longest underwater gypsum cave in the world and one of the longest underwater caves period.
As for the gypsum factor, it's what makes exploring the Orda Cave so unique. The mineral comes in the form of transparent crystals which allows for phenomenal photography, with some divers reporting roughly 45 meters of visibility.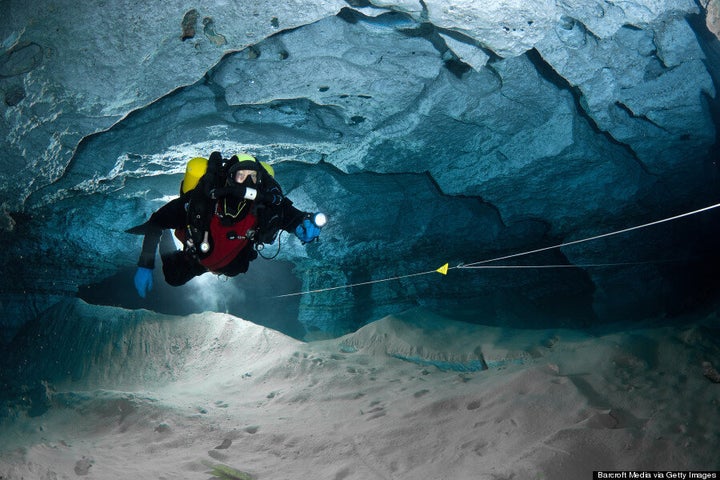 The gypsum is also what makes the vibrant hues of blue found in the rock formations, as these 2011 photos from Victor Lyagushkin, an underwater photographer and journalist, illustrate.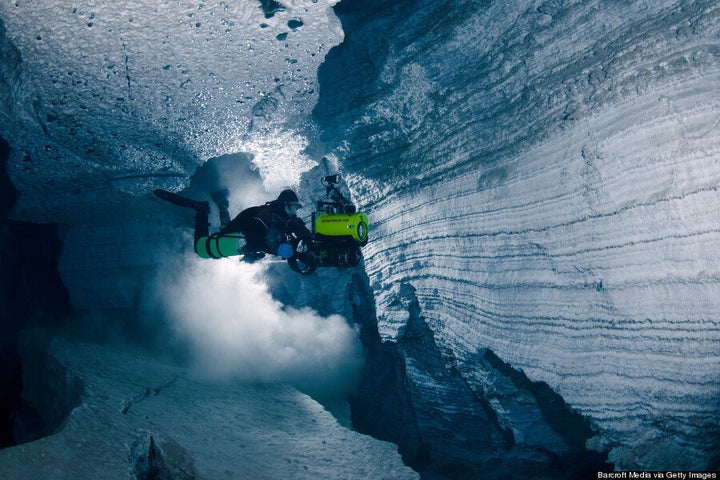 Lyagushkin is part of the Orda Cave Awareness Project, a group dedicated to raising awareness about the cave's fragility. Even something as minuscule as air bubbles can damage the cave's roof, forcing Lyagushkin and his team to funnel air bubbles to the mouth of the cave where they can be safely released.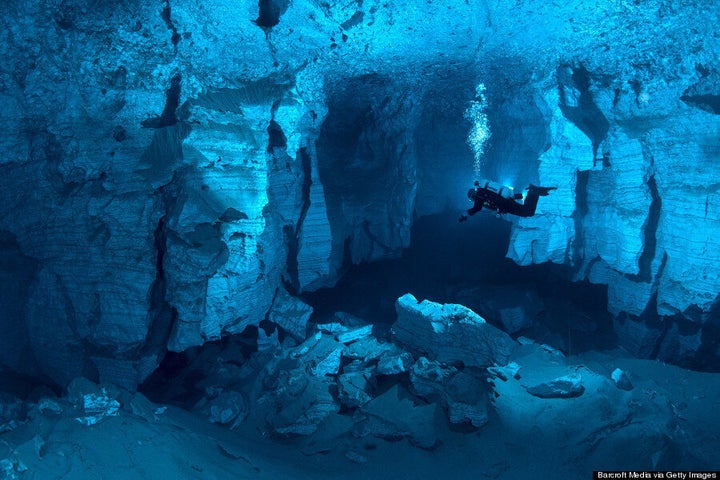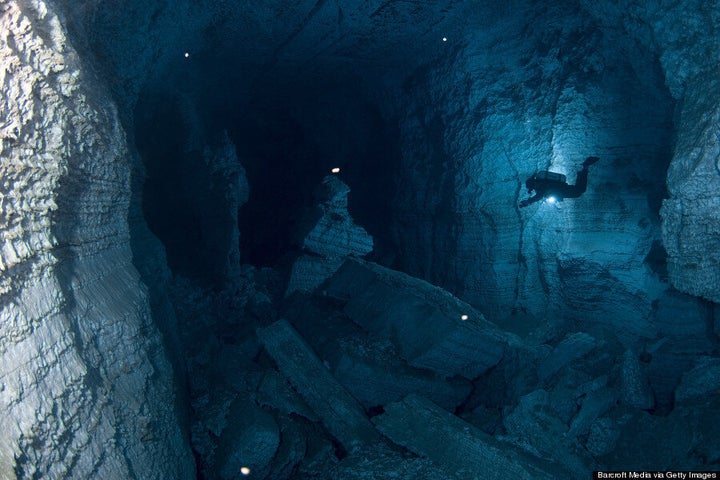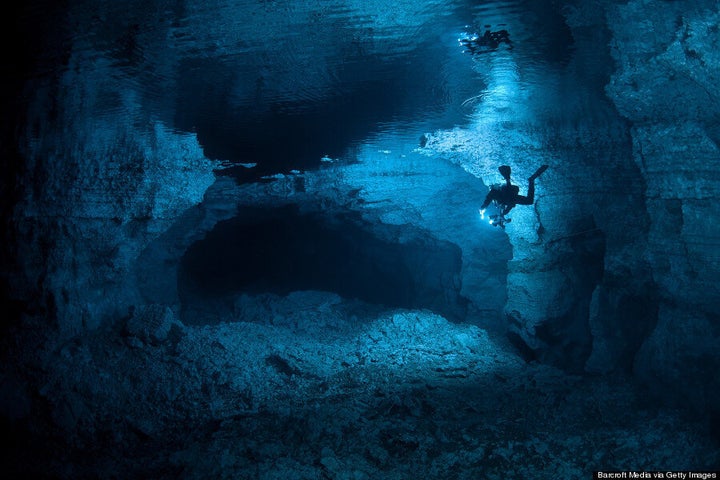 Exploring Orda Cave is no easy feat. The water temperatures range from - 3 C to -20 C according to the International Business Times, provided that adventurer-seekers can find the entrance in the first place.
Fortunately, Lyagushkin has published a book documenting photos of the cave along with diving techniques and the knowledge needed to explore the area. And for the armchair tourists in your life, there's even an online panorama of the cave for those who prefer to stay dry.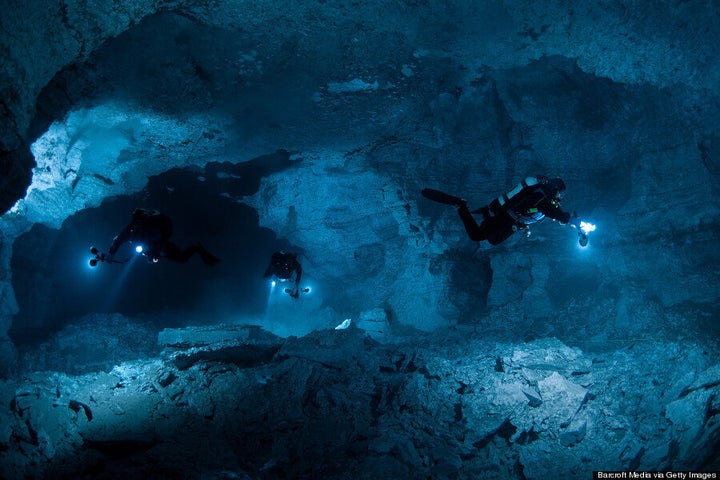 Like this article? Follow us on Twitter