When you've got five kids, you pick up a thing or two about cleaning up after their toys.
Just ask Lisa Canning. The home-decor expert and mom says organizing her children's toys in a way they'll respond to can be an uphill battle.
Fortunately, it's a challenge parents don't have to fight alone. Canning has found bins to be helpful tool to getting toys organized in a quick and fashionable way.
How do you organize your children's toys? Let us know in the comments below!
"2 Minutes To Transform" is your guide to small but meaningful changes for a better you. Experts share their tips to transform your life at home, in the office or while you're on the go -- all in under two minutes.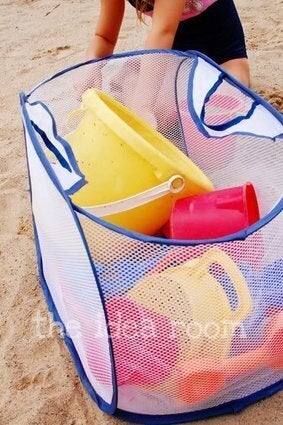 Dollar Store Life Hacks For Parents