While we've seen some of the footage before -- like Sarah holding a gun to Rachel's head, proclaiming "You don't own us!" -- we also see some new (and amazing) stuff, like the reveal of a clone in the morgue (probably Beth), Cosima kissing Delphine, and Sarah making out with a mystery man who we haven't met yet.
The long-awaited Season 2 premiere, which airs on Space and BBC America on Saturday, April 19 at 9 p.m., promises to continue the insane roller-coaster ride that has been "Orphan Black" so far.
"Orphan Black" and Tatiana Maslany may have been snubbed at the Emmys and the Golden Globes, but at last night's Canadian Screen Awards, the show won big, bringing home 10 pieces of hardware. Maslany herself won for Best Actress.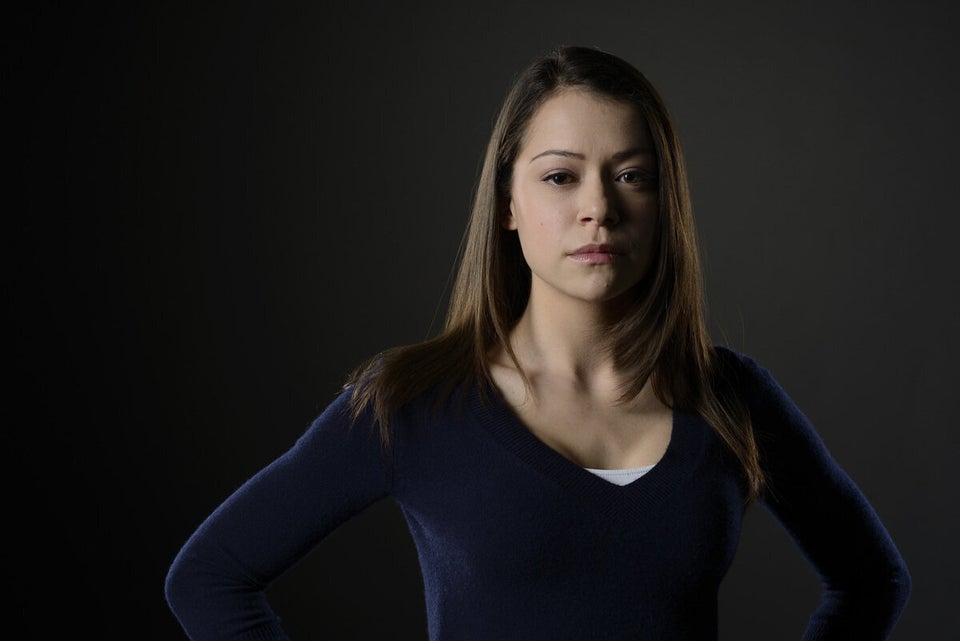 "Orphan Black"
Popular in the Community