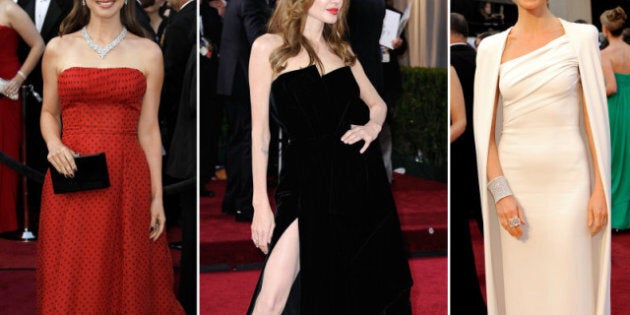 The spotlight was on Oscars' red carpet on Sunday night -- and we're lucky it didn't blind anyone. The annual Academy Awards might ostensibly be about the movies, but everyone knows that the fashion is what's truly being talked about, because that's what ends up trickling down to the rest of us.
As everyone attending proms and galas for the remainder of 2012 will be aware, it's all about the sequins for this year. From Octavia Davis' perfect starburst look to Rose Byrne's somber, one-shouldered sparkle, the shiny times don't seem to be coming to an end anytime soon.
Reds also spanned the spectrum, from Michelle William's coral Louis Vuitton with her signature vintage style to Ellie Kemper's rust-coloured gown that won accolades from Twitter followers and Kelly Osbourne alike.
On the other end of the colour was, well, nothing. Whites, so popular a couple of years back, have returned with a vengeance -- or at least, with a whole lot of sequins. Kelly Ripa accessorized her option with a thin black belt, while Rooney Mara let the sublime structure of her Givenchy speak for itself.
But if there was one thing that surprisingly wasn't shining, it was jewelry. Though the stars were wearing millions of dollars worth of stones, the effect was understated and delightful, and even incorporated into gowns, as in the case of Melissa McCarthy and Maya Rudolph.
Take a look at these four trends on the red carpet at the 2012 Oscars: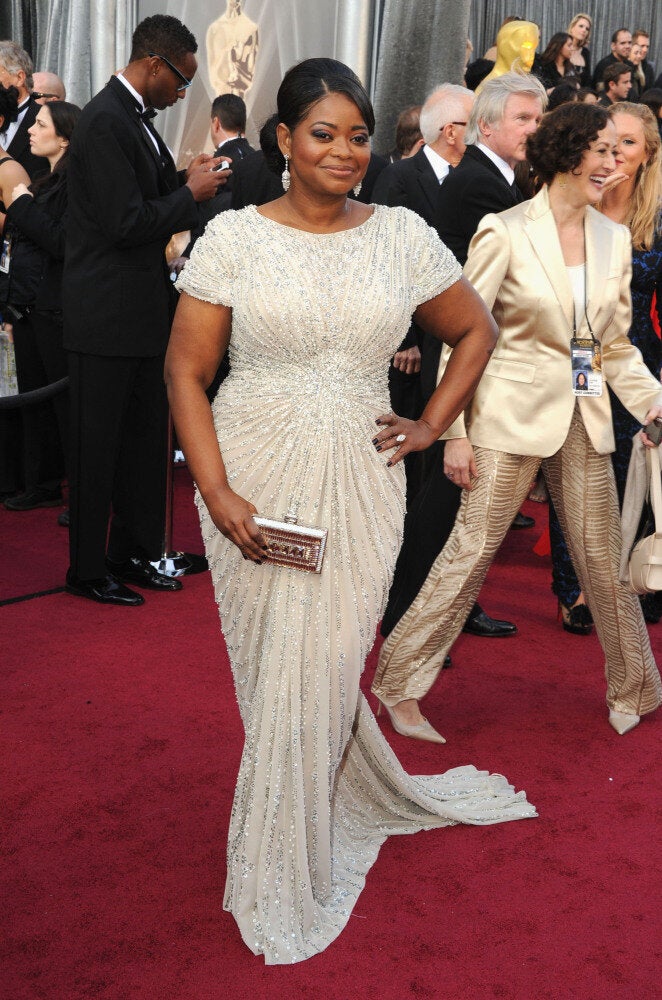 Oscar Dress Trends