Halfway through the ceremony, three kids were brought on to the stage. "The result of tonight's Academy Awards have been tabulated by the accounting firm of PricewaterhouseCoopers," Rock said. "They sent us their most dedicated, accurate and hard-working representatives."
Eight-year-old Estie Kung, one of the kids who was brought on stage, and her mom Laura had no idea what the joke was going to be until after they had signed the contract and were at rehearsals. Until then, they only knew Estie was chosen to play an Oscars accountant.
"I did wonder, 'Why all Asians?'" Estie's mom told Public Radio International. "But I assumed there was a bigger picture, a more complex joke given all the emphasis placed on diversity at the Oscars this year."
Kung is referring to the #OscarsSoWhite movement that was prompted by the lack of diversity at this year's Academy Awards. This is the second year in a row that the Academy did not include any non-white nominations.
This, plus the sting of Rock's Asian joke, was a sore disappointment. Kung herself was furious about the gag but decided to keep her daughter in the skit because of the contract and because of Estie's excitement of being part of the Oscars.
While Kung believes the joke "should never have happened," she is trying to stay positive. "The angrier people are and more people talk about it, the better it will be moving forward," she said. "Estie hopes to keep acting and we all hope for a time when she can be on that stage to honour her achievement."
Kung is certainly right. Since the Oscars on Sunday, a number of people have spoken out about Rock's unnecessary joke and have hit back at him on Twitter.
Even celebrities got in on the action. In particular, Rock's joke struck a chord with basketball star Jeremy Lin, who slammed the comedian on Twitter saying: "Seriously though, when is this going to change?!? Tired of it being 'cool' and 'ok' to bash Asians."
"The writers who created the skit revealed just how much the industry needs to diversify, and diversify beyond the Black-White framework," Lee said. "While Chris Rock was vocal about criticizing the absence of African Americans, he and other writers were ill adept at expanding the criticism to other non-White groups, including Asians and Latinos."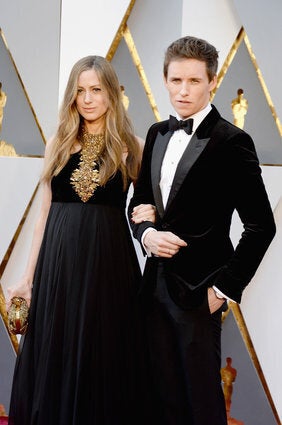 Oscars 2016 Red Carpet Couples