It's the question everyone's asking the day after the 2017 Oscars: how did that cringe-worthy Best Picture mix-up actually happen?
Two accountants may have the answer.
On Sunday night, Oscar presenters Warren Beatty and Faye Dunaway mistakenly announced that "La La Land" won the Academy Award for Best Picture, instead of "Moonlight."
After much confusion, Beatty revealed to the camera that he was holding the envelope for the wrong category. He was given the card for Best Actress, which already went to Emma Stone for her role in "La La Land" earlier that night.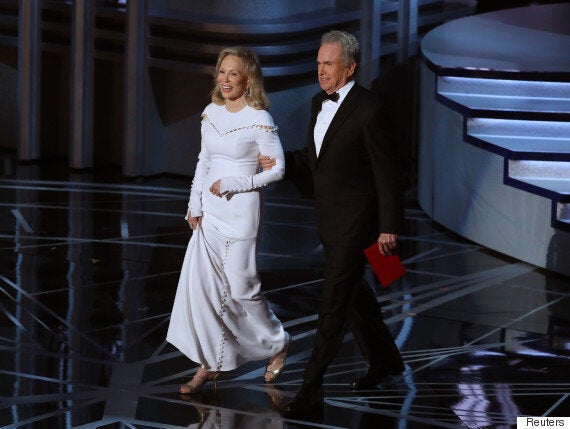 THERE ARE TWO SETS OF ENVELOPES.
Here's the explanation from PricewaterhouseCoopers accountants Brian Cullinan and Martha Ruiz, who are in charge of counting all the ballots submitted by Academy members.
"We have two sets of results envelopes, each packed in its own briefcase — one for each of us," they told The Huffington Post before the show.
Cullinan and Ruiz are stationed on either side of the stage all night, and hand out the results envelopes to the designated presenters who enter from the left or right.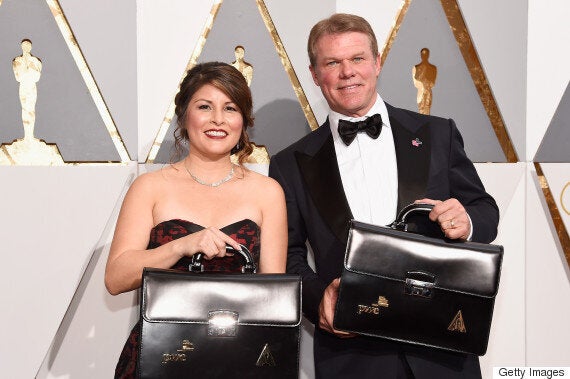 So there you have it: two sets of envelopes.
PwC — which has been in charge of overseeing the Oscars voting process since 1934 — is investigating what happened, and issued an apology after the show.