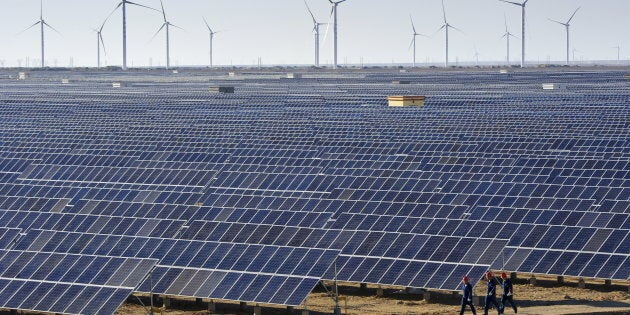 The Paris Agreement of 2016 requires countries to significantly reduce their greenhouse gas (GHG) emissions to limit global warming to two degrees Celsius above pre-industrial levels. Canada is an alliance partner of an ambitious coalition along with dozens of countries that pledged to intensify decarbonization efforts.
For quite a long time now, we have been listening to the voices from the government about GHG reductions while making no significant efforts to keep the promise we made to the international community. Here in Canada, we are certainly not as ambitious as India and China are in cleaning up the way we generate energy. The Canadian government is sending deeply mixed signals about the future of the country's heavily polluting oilsands industry.
Canada's GHG emissions are growing year on year, primarily due to increased emissions from mining and upstream oil and gas production as well as transport. We ought to prioritize building our economy in ways that don't involve fossil fuels. It is time for Canada to take on a major mission of a great magnitude towards a zero-carbon future. It is the time that we learn from successes of those countries who are aggressively implementing clean energy.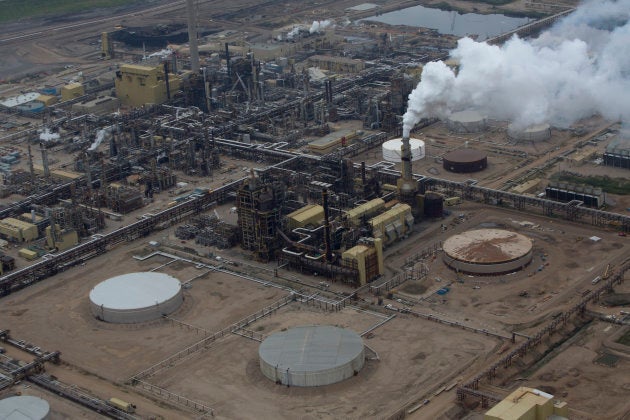 In the summer of 2013, I visited a major city in south India, Coimbatore, usually referred to as Manchester due to its vast textile industry, fed by the surrounding cotton fields. The day I reached Coimbatore, the temperature was around 38 degrees Celsius. It was a scorching day, and I checked into a hotel. Suddenly during the night, the AC stopped working, and I called reception to find out what the problem was.
The receptionist told me that it was a power cut and advised me not to worry as they are going to start the generator. Next day, I learned that they have long hours of power cut during the daytime. It was shocking to find out how they use diesel-powered generators as backups that pour vast quantities of carbon dioxide into the atmosphere.
Here is the scary part: India has enough diesel-powered backup generators to power all of Canada. The grid is powered by coal with significant transmission losses, inefficiently run with power outages all requiring more coal and on top of that, massive numbers of diesel generators are warming the planet even more. There is an urgent need to generate power from cleaner and renewable sources like solar. That is what India is trying to do.
India has enough diesel-powered backup generators to power all of Canada.
This year is a new scenario in Coimbatore. Now, I am in India as a visiting Canadian Queen Elizabeth Advanced Scholar and witnessing this challenging journey India has undertaken. Due to India's massive solar push, the city is seeing an uninterrupted 24/7 power supply coming from 2.5 million solar panels covering an area of 2,500 acres, which, to put it in perspective, is enough space to organize about 500 parallel football matches.
It has a capacity of 648 MW of clean power and provides electricity to 150,000 homes. India is now setting up another solar park in the deserts of Rajasthan that can generate 10,000 MW of solar power. Undoubtedly this plant will be another mega-structure.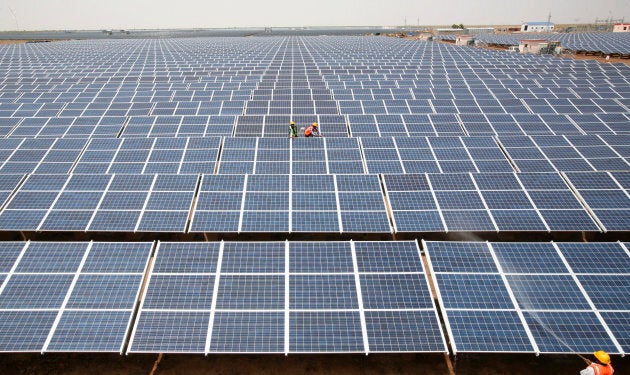 Those little plants are something like neighbourhood utilities and are not connected to the electricity grid. This brings clean power to villages at an affordable price of just $2 a month. For decades, these villages, if they had power, relied on electricity from dirty sources like coal.
Even developed economies are achieving great results from clean energy. Germany has 1.7 million solar systems, and they are all owned by citizens. So what we see in Germany is that consumers become producers. Nearly one-third of Germany's electricity comes from clean energy, creating 370,000 jobs. More importantly, carbon emissions are down 22 per cent from 1990 levels.
If both developed and developing countries can achieve such results, then countries like Canada can certainly learn a few things. When Canada's GHG emissions are on the rise, electricity from solar energy could be the smart choice for Canada's zero-carbon future. It is a smart choice because solar is super-abundant, clean and can generate jobs.
We need to admit that our fossil fuel era is ending. We need to educate the Canadian society and build a social movement in favour of solar energy.
According to the Canadian Solar Industries Association (CanSIA), with proper policies in place, by 2020 solar electricity will create approximately 65,000 job-years — a year of work for one person — employing a labour force of about 10,000 people per year, with the majority in construction and manufacturing, followed by operations and maintenance jobs. More importantly, it will displace approximately 1.5 million tonnes of GHG emissions per year, the equivalent of moving 250,000 cars and trucks off the road each year.
The zero-carbon future looks promising. However, it does come with challenges. It is time that we take lessons from those countries who are aggressively implementing clean energy towards a low-carbon future. We need to admit that our fossil fuel era is ending. We need to educate the Canadian society and build a social movement in favour of solar energy. We need to understand that moving from traditional power generation to clean energy makes the Canadian economy stronger. We need to believe that the target of a zero-carbon economy is challenging but ultimately achievable.
Canada has successfully undertaken many challenging missions like launching social security schemes and proved that the country is bold enough to take on another task of great importance. I am very confident that Canada has the potential to do it. But it will require robust and confident leadership.