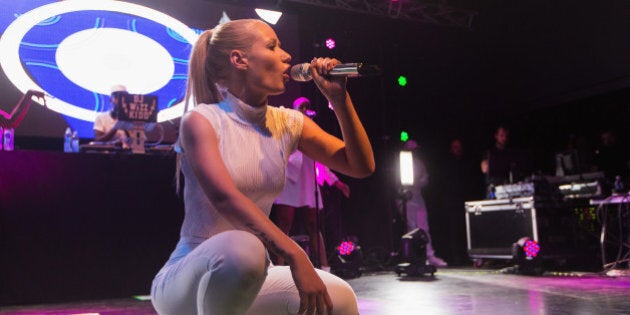 Iggy Azalea, Jason Aldean and The Tragically Hip are just a few of the major acts that will feature at Ottawa Bluesfest 2015.
The annual music festival will take place at the city's LeBreton Flats from July 8 to 19, and bring a slate of artists who run the gamut from rock, to country, to hip hop and EDM.
Here are all the artists playing Ottawa Bluesfest 2015:
Organizers later went ahead and released the lineup anyway.
But that wasn't the only issue that the festival faced when it came to announcing the artists who would play this summer.
The Bluesfest website was also hacked on Tuesday by a user calling itself "TuRaL," Metro News reported.
The website later came back online.
The ticket presale for Bluesfest begins at 10 a.m. ET on March 26.
Here's the full list of artists playing Ottawa Bluesfest 2015:
Full Flex Express feat. Diplo and Skrillex
Edward Sharpe and the Magnetic Zeros
Charles Bradley and His Extraordinaires
Scott Weiland and the Wildabouts
Kim Simmonds and Savoy Brown