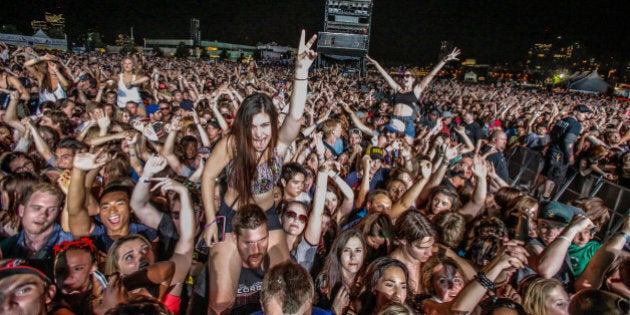 It may be called Ottawa Bluesfest, but the national capital's ten-day musical extravaganza which drew to a close over the weekend has grown to encompass every imaginable genre. More than that it books artists regardless of mainstream popularity or underground obscurity.
Can you imagine any other festival that can lay claim to stars from pop (Lady Gaga, Tegan and Sara), country (Blake Shelton, Dean Brody), hip-hop (Snoop Dogg, Tyler the Creator), indie (Gogol Bordello, Jenny Lewis), EDM (Zedd) and rock from the 70s (Blondie, Foreigner), 80s (Violent Femmes, Slash), 90s (Collective Soul, Moist) and 2000s (The Killers, Queens of the Stone Age)?
And so with Bluesfest having drawn to a close, here are some of the indelible images from its 21st edition.