Jamil Bhuya had a few choice words for online trolls when Islamophobic comments popped up on an ad he put out for his burger place earlier this month. (And, no, they weren't, "Don't have a cow.")
The Ottawa-based restaurant, Burgers N' Fries Forever, put up a Facebook ad at the end of October featuring three smiling hijab-wearing women, ready to take a bite of a hamburger. The aim was to promote their halal options, specifically, beef bacon.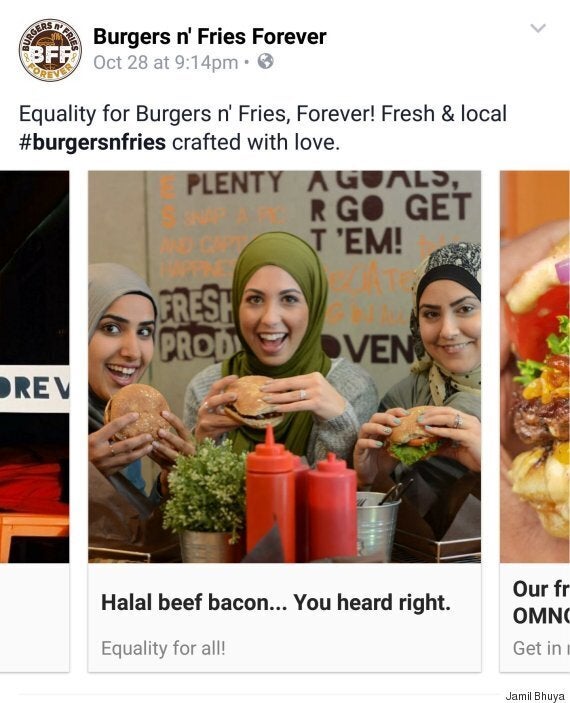 As Metro Ottawa first reported, the ad received quite a few anti-Muslim comments, many of which co-owner Jamil Bhuya tells them he deleted.
In an interview with the Huffington Post Canada, Bhuya says it got to a point where he'd "had enough" and "didn't want to remain neutral on it any longer."
He fired back via Burgers N' Fries Forever's Facebook page. Quoting Justin Trudeau's now famous response to why he prioritized gender parity in his cabinet: It's 2015.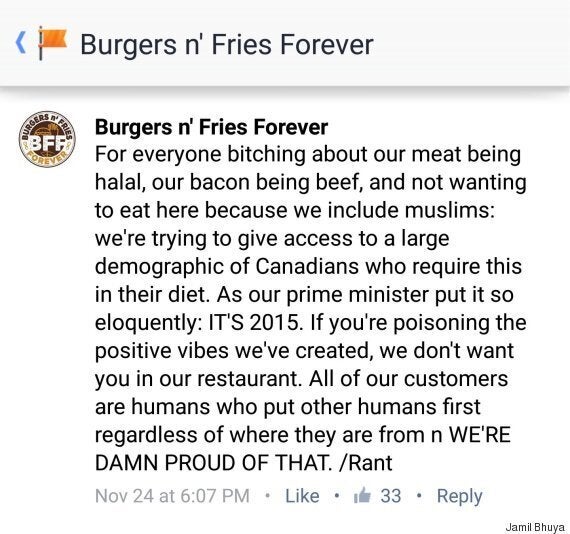 Bhuya made clear in his post they are "damn proud" to be able to cater to a variety of people, and those who disagree with their positive message are not wanted at Burgers N' Fries Forever.
"It's 2015. If you still have issues with any other types of groups — I mean we're all Canadians," he tells HuffPost Canada.
Burgers N' Fries' meat has always been halal, which means it adheres to Islamic law. It's increasingly becoming an option at restaurants across Canada, and even fast food chains like Popeyes.
Not only does the beef bacon open their menu to people who don't eat pork, says Bhuya, but it's a more health-conscious choice than regular bacon, and most customers can't even taste the difference.
Bhuya pointed out that overall they tried to make their menu accessible to as many people as possible. They have vegan, vegetarian and gluten-free options, as well as options for people with celiac disease.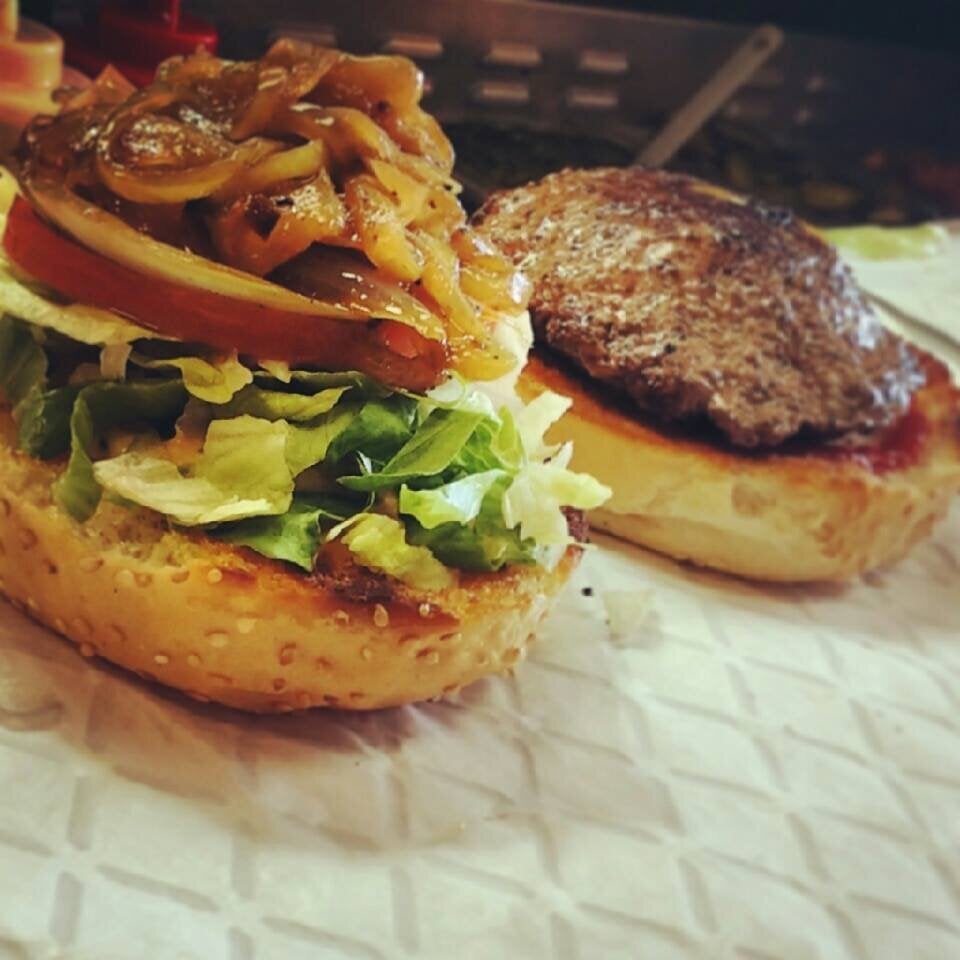 Best Halal Food in the Greater Toronto Area