 An Ottawa couple is suing the federal government for $6.5 million ahead of Health Canada's tightening of medical marijuana laws March 31.
The rule changes will force medical marijuana users to buy from seven licensed commercial growers approved by the government at higher prices, rather than grow their own or have a designated grower, as current regulations allow.
Barth, who says he has a prescription for 16 grams of marijuana per day for pain management and post-traumatic stress, told Metro News that he won't be able to afford the up to $15 per gram commercial growers will charge. Although he didn't reveal how much the couple currently pays, he said a friend of his grew a year's worth for $500. The drug also helps his wife, who has epilepsy, deal with pain and seizures.
"Pot should be sold in supermarkets," Barth told Metro News. "Pot should be as legal as coffee and chocolate, not tobacco and alcohol."
When the law takes effect, the couple will no longer be able to buy from a local designated grower. Barth will also have to destroy what he says is $130,000-worth of pot he already has — about 78 plants and 3.5 kilograms of dried marijuana.
In his statement of claim, Barth gives the crown three options: remove marijuana from the Controlled Drugs and Substance Act and make it available for all Canadians; grant him and his wife an exemption from the Act, or provide them with $6.5 million so they can afford to buy it for the next 40 years.
Without the drug, Barth says he won't be able to do simple tasks like groceries, or even walk.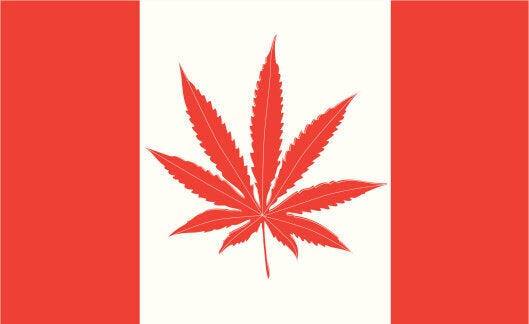 Which Province Smokes The Most Pot?