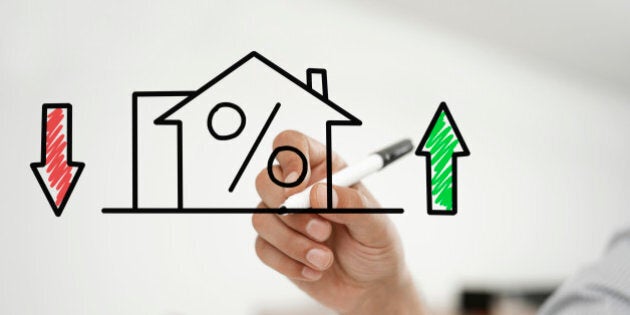 Ottawa has a policy that, if it works as intended, might cause an economic crisis.
The objective of that policy is to reduce mortgage lending. It means that a potential home buyer who can comfortably afford the costs of buying a home (based on their actual mortgage interest rate, which will usually be less than three per cent) might not be able to get financing, because of a new, very high "stress-test" hurdle (using an interest rate that is currently 4.64 per cent, and far above actual market rates).
The policy will reduce home buying. There are also strong hints that the government would like to see a drop for house prices.
Ottawa is rightly very concerned about the rapid rise in consumer debt, including mortgages, which has been growing quite rapidly for more than a decade. In fact, it has been a major part of the national conversation since the start of the recession in 2008.
On November 18 in London England, Evan Siddall, the President of the Canada Mortgage and Housing Corporation (CMHC), delivered a speech that discussed the rationale for the policy.
In that speech he referred to a recent book House of Debt. It is an interesting book (for those who have a keen interest in the issues), and is said to be highly influential in Ottawa.
Mr. Siddall's speech quotes from page nine of the book, and references a major conclusion. In the book this is written as "Economic disasters are almost always preceded by a large increase in household debt." Mr. Siddall modifies the statement to say "High levels of indebtedness coupled with elevated house prices are commonly followed by economic contractions."
This changes the conclusion in a subtle but important way, because it skips the question of what causes high debt and high house prices to turn into a crisis. Mr. Siddall does not address that issue, but the book does.
We now have a government policy that is expected to cause a reduction of house prices.
Beyond that quote on page nine, the book's conclusions become more elaborate: if house prices fall, and if there is high mortgage indebtedness, economic disaster results. The analysis is very good, and it makes sense. If I have a mortgage for 95 per cent of the value of my house, and the value of the house falls by, let's say 10 per cent, I have a big problem. It affects the way I act in the economy. If that happens to enough people, there is an enormous problem.
Next, the authors of House of Debt tackle the question of what causes house prices to fall. Their research shows clearly that what caused house prices to fall in the U.S. a decade ago was bad lending. Then, once prices started to fall, a snowball turned into an avalanche.
In other words, house prices can fall because there has been a failure in the market. The problem in the U.S. wasn't so much the amount of lending, it was that mortgages were loaned to people who should never have received them. A lot of bad loans were made, they went bad, and prices fell: the market failure caused an economic crisis.
House prices can also fall because of a failure of policy.
We now have a government policy that is expected to cause a reduction of house prices. According to the book that is so influential in Ottawa, that hoped-for reduction in house prices, when we already have a lot of mortgage debt in Canada, could bring an economic crisis.
The fundamental question government policy makers ought to ask is "do we have a market failure (massive amounts of bad mortgage lending) that will cause house prices to fall and produce an economic crisis?"
In our mortgage lending system, the ability of the borrower to afford the payments is tested at multiple points in the process: by the lender who provides the funds, by CMHC (if the mortgage is going to be insured), and by the mortgage broker (when there is one involved in the loan application). The lender is also required to verify that the borrower is providing truthful information.
In fact, it is precisely this system that insulated us against a significant crisis in 2008. Our system at the time was the envy of the world. It was very successful in the past at preventing bad mortgage lending. And, there is no empirical evidence now that Canada has a systemic problem with bad lending.
In his speech, Mr. Siddall says "predictably, this has led to criticisms from lenders" and "never ask a barber if you need a haircut."
For a senior government official to respond to substantive commentary by attacking motives is inadequate: he should respond to the substance of the comments.
Given the stakes involved, the Government of Canada owes it to Canadians to answer some important questions, including:
What evidence does it have that bad lending is occurring?
What outcome is it hoping to achieve, in terms of the magnitude of the reduction for housing activity and housing prices?
Has it considered the economic consequences that would follow, after it deliberately engineers a downturn (and potentially an avalanche) in the housing market?
Does it understand that in politics "if you break it, you own it"?
Will Dunning consults on the economics of housing markets and is the Chief Economist for Mortgage Professionals Canada.
Follow HuffPost Canada Blogs on Facebook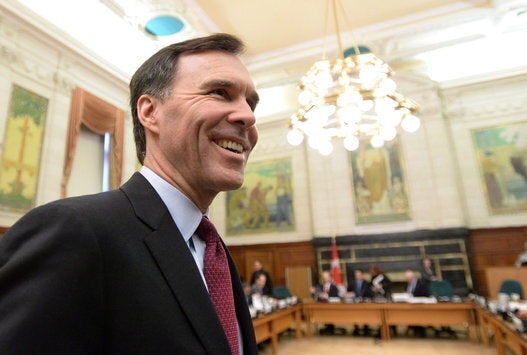 6 Possible Outcomes From Canada's New Mortgage Rules