If foreign pirates were capturing Canadian fishing trawlers and stealing their catch everyday, you can bet the government would step in.
If train robbers were draining western grain cars, Canada would set up a police task force to stop such wide-scale commercial theft.
Indeed, when pirates on the high seas threaten our supply ships off the coast of Africa, Canadian frigates patrol to protect them.
So, why is Ottawa sitting by as another kind of international piracy skims an estimated $500 million from Canadian companies, putting hundreds of jobs at risk?
Theft is theft. Only in this case, the loot is digital content and the crooks are illegal piracy websites operating outside of Canada's jurisdiction. The victims are the content creators in the media sector, which employs 140,000 Canadians.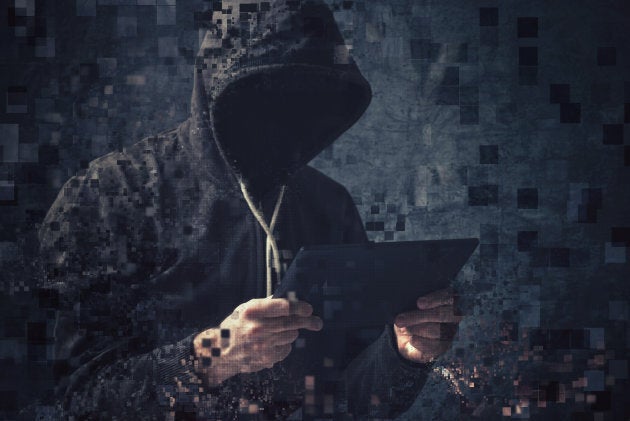 It has become all-too common for just about anyone to download TV shows or movies and watch whatever they want for free. Television and movies, some still in theatres, are all easily streamed through illegal boxes.
Canadians made 1.8 billion visits to piracy websites sites in 2017, according to one study.
Too few people give a thought to the people actually making the programs we love to watch.
Those actors, videographers, set designers and reporters all know their jobs are at risk as Canadian media companies bleed millions every year while online digital thieves get richer and richer on the fruits of their stolen labour.
Canada's $8.5-billion cultural industry is under attack and poised to shrink if someone doesn't plug the leak allowing foreign digital pirates to so easily steal whatever content they want.
As Canada's largest media union, Unifor represents 12,000 journalists, technicians and other media workers.
They build sets, report the news and make shows and movies. Their jobs are put at risk when their employers top rated shows and films are stolen.
The point is to make it harder for international thieves to reach into Canadian homes.
Unifor is part of FairPlay Canada, a coalition that includes other unions, content creators and media companies urging the CRTC to set up an anti-piracy legal regime, just as 20 other countries have done, including the United Kingdom, France and Australia.
The coalition has made an application to protect Canada's cultural industry through a new arm of the CRTC that would block the most blatant offender websites in the digital piracy world.
Blocking sites would not be popular with a lot of people, especially those who have got used to the free ride of watching the latest movies and shows without paying a cable bill or pay per view fee.
For those who want the internet to remain free and uncensored, it's important to note that this idea would not mess with net neutrality or freedom of expression.
Just so we're clear, we're not talking about censorship here. We're talking about blocking sites that steal content and rebroadcast it through their sites. No Internet Service Provider would decide which sites to block. A new branch of the CTRC would make that call.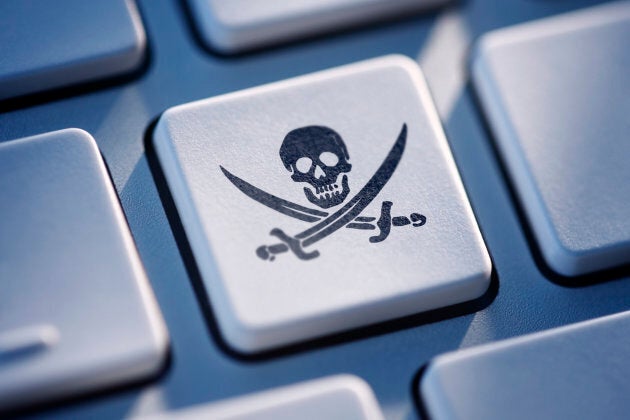 The point is to make it harder for international thieves to reach into Canadian homes.
This new process would be legal, subject to appeal and oversight by the Federal Court of Appeal, would go a long way toward protecting jobs and continued production of quality entertainment in an increasingly fragile sector.
"We need to get the word out that it's taking money out of people's pockets, people like me, trying to raise my kids, live and enjoy life," said Kyriakidou, who fears for her job in the Canada's media sector.
More from HuffPost Canada:

CBC, Big Telecom Join Forces To Push For Website Blocking In Piracy Fight

Pacific Mall Among World's Most Notorious Sources Of Pirated Goods: U.S.
This is the same sector that asked Ottawa to level the playing field for Canadian media companies, and save local news by taxing Facebook and Google.
The government did nothing.
Now, many of Canada's most prominent artists, broadcasters and content creators are telling the government they deserve to be compensated for their work.
It's time for the government to pay attention to this fixable problem and stop the heist of Canada's cultural content, before it's too late.
Follow HuffPost Canada Blogs on Facebook