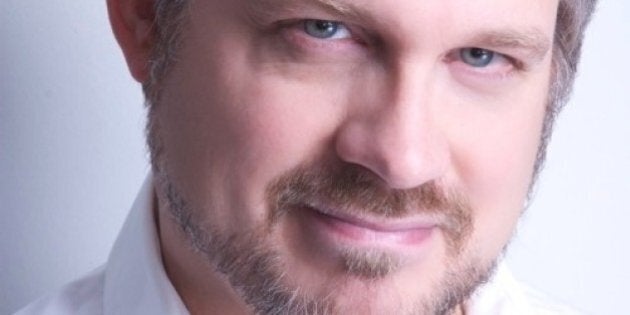 An opera singer with Ottawa's Opera Lyra is now looking for work after being fired for remarks he made on Facebook which his employer deemed to be homophobic.
The Ottawa Citizen reports Valerian Ruminski posted comments on Facebook while the city's annual Capital Pride were taking place. The comments about Jade London, who this year was crowned the festival's Queen of Pride, began but did not end with "Look at the stupid nails this moron had on while taking a bus in Ottawa. I guess he needs diamonds studded nails to make up for his face."
The post, something Ruminski says he now regrets, resulted in Opera Lyra firing him.
"I said something extremely stupid about someone's nail fashion and their appearance," Ruminski told the newspaper Tuesday (Aug. 26). "It was a spur of the moment, thoughtless, idiotic thing that I would do a thousand times and it wouldn't amount to anything. But this one time I took the picture of the wrong person and I said the wrong thing and the wrong person got riled up and really misinterpreted a lot of what I said because my life has been shaped by many members of the gay community; my teachers and my coaches and my agents and everybody.
London posted his thoughts on VelvetStudio.ca, a weekly Ottawa radio show "plugged into the world of LGBT issues and politics" according to the program's website.
"What I want to say to the gentleman that secretly took that photo behind my back and wrote nasty comments about how I'm a moron and how my nails all bejazzled up compensated for my face... well you know what, guess who's standing here today as the new Miss Capital Pride, Me" London told Velvet Studio. "I show a lot of heart and I don't really care what people say about me, but it hurt me when it happened and I feel sorry. I can't feel anything but sorry for him that he's so close minded and he chose to post as much negative things as possible about a male sitting on a bus with bejazzzled hands. I think if it was a woman in that place, would it have been the same reaction? I don't think so, so he was clearly bashing the gay community on expressing themselves."
The post also included a picture of Ruminski's original Facebook comments:
"He is ASKING for criticism by parading his choices in front of everyone. Like the black males who wear their pants down off their asses. They WANT you to notice it and get angered by it. Thats part of the strategy. He has an agenda by gluing diamonds onto his nails...and so do I by commenting on how stupid it is!

"Clearly people have deficiencies and deficits and needs in this world and this is who we get to see them. people with issues do things to get noticed. Frankly, I don't want to notice them, I don't want to be an unwilling participant in their ego issues and I don't want to be forced to think anything about them as people because I happen to glance over and see some absurd monstrosity like 10 diamonds nailed onto his fingertips. They FORCE you to think something about them. they FORCE you top pass some kind of judgement. Turning the other way and not thinking about WHY would be the easy way, I guess. NOT having an opinion is exactly what they DONT want. They are dying, salivating for the people around..."
The comments have since been removed.
Opera Lyra's general manager Jeep Jeffriess issued a statement relieving Ruminski of his duties which included playing the role of The Sacristan in "Tosca."
"Valerian Ruminski has recently expressed some personal views on Facebook," the statement says. "These became a public issue as soon as he chose to post them. His follow-up comments are also on the public record. Opera Lyra dissociates itself entirely from Mr. Ruminski's publicly stated views."
The statement also said the production will open on schedule Sept. 6 with a replacement for Ruminski already found. Jeffries later told the Ottawa Citizen that the singer "made a mistake and sometimes mistakes have consequences."
"There are more people out there that have so much pride for themselves and the gay community and I'm so happy that it actually happened to me," London told the radio program. "Because I'm strong enough now, being bullied and picked on my whole life basically, and not really feeling acceptance from people. This really made me feel a lot more happy with myself as well as everyone else in my life."
Ruminski is now concerned the firing will put future employment with other companies in jeopardy. He has performed with many opera companies in Canada, the United States and Europe. He is scheduled to work with the Manitoba Opera for the production of Fidelio and Turandot.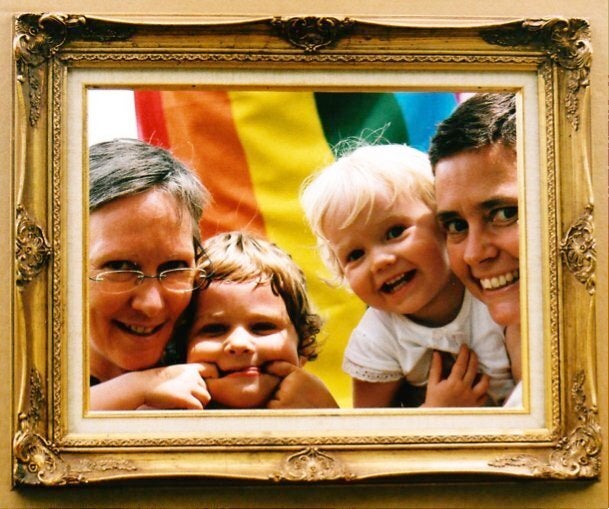 International Day Against Homophobia And Transphobia
Popular in the Community