Tuesday on Parliament Hill, in between meetings and press conferences, we were trying to argue that the Conservative government should reconsider its decision.
Instead our pleas fell on deaf ears. It was a dark day for Canadian veterans. Minister Fantino didn't show up for the scheduled time, and when he did appear right before our press conference, his behaviour was condemnable.
What I witnessed that day is but another slap in the face, and the slaps keep coming. The slaps I have endured over the last seven plus years fighting an insurance company are unbelievable.
To continue to follow the triple D credo -- delay, deny and die -- has left my face red and raw. The outline of the fingers glow, my cheek throbs. Hopefully a few more will help develop a callous and they won't sting as much. It was easier fighting Taliban than being a wounded veteran.
When Minister Fantino was a no-show for the meeting I was not surprised. When military veteran MPs came to the meeting instead and repeated the same rhetoric about service centre employees who will be able to fill the void of personal support workers, or how we are "misinformed" again, I was not surprised.
My colleagues felt betrayed. Sending fellow veterans in Minister Fantino's place was in poor form. Yet we are pawns for the union. We could have argued until we were blue in the face that the expectation we drive upwards of eight hours to Parliament is unacceptable. They did not mention a gas allowance, or a per diem for kilometres, or a hotel accommodation. But hey, if you can't come to them they will come to you, right Harper?
When we left our "scheduled" meeting at 5:35 p.m., we were offered dinner while we waited for the minister who was away at a cabinet meeting. We respectfully declined as we had a press conference scheduled for 6:30 p.m.
Blog continues below slideshow...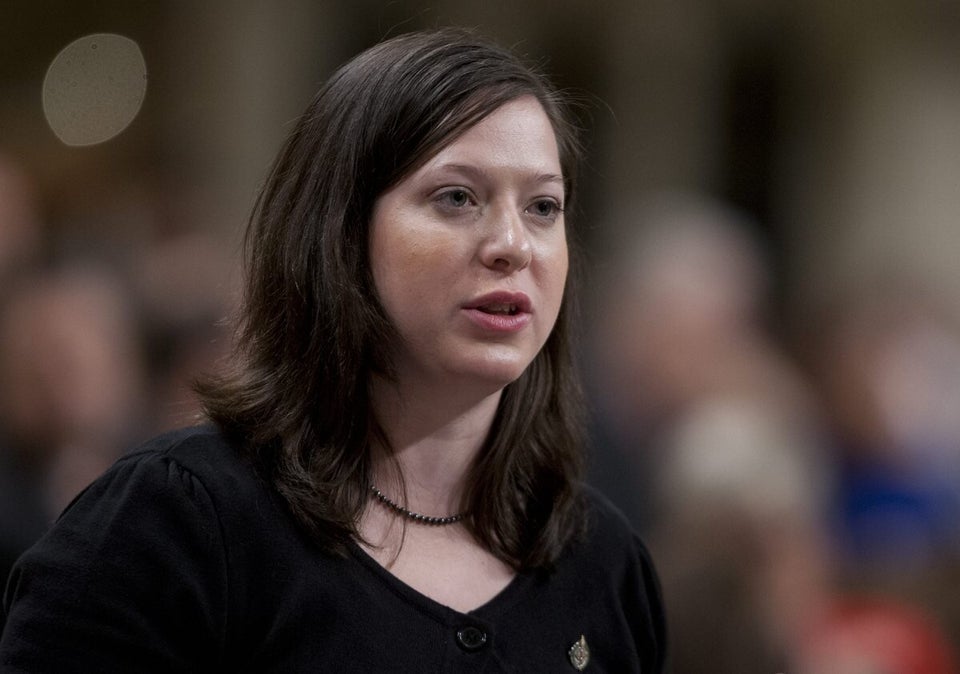 Current MPs With Military Experience
While preparing for the press conference, the minister entered our room. The veterans, some upwards of 85 years old, had been going non-stop for 12 hours at this point. Dinner was planned for after the press conference. Hungry, weary and upset at the minister's failure to materialize at the earlier scheduled meeting made the room feel like a ticking time bomb. The minister proved to be the match.
The tension was immediately palpable. I felt sick to my stomach and I knew this would end badly. Combative and rude we needed calmer heads to prevail, but a harmless hand gesture from a veteran who pointed a finger at Minister Fantino proved to be the smoking gun. When the minister took his leave, anger and frustration took over the veterans -- it was a fresh hand print across all our cheeks.
Before the minister left in a huff he claimed there are over 600 points of contact for veterans. But all I ask is that in light of his regrettable actions in the green room that night, he should open himself up to veterans.
He has since apologized and I hope he means it. I hope he knows he can't take such a heavy-handed approach with veterans in the future. Some say this is not good enough and call for his resignation, but this will not save the offices.
The issues are looming and it is clear that Veteran Affairs Canada is broken. The insurance company way of dealing with veterans, the measly lump sums and the "meat chart" are all a black eye for this country.
Like it or not, these closings will go forward and we still have another year of a conservative majority. The victims in this are the men and women that are not receiving the services they have earned fighting for their county. Many of whom were ordered to fight by the very men and women in office today.
So I feel it is I who would like to issue an apology to the minister, because I should have turned the other cheek.