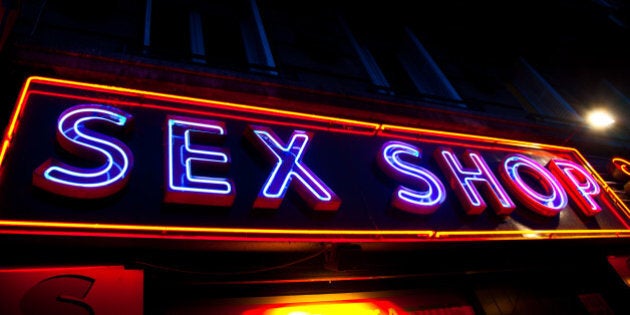 For over a century, the violence and exploitation of women and youth in prostitution has been ignored. The historical approach to prostitution in Canada has never recognized the harms of prostitution, but focused only on hiding it from public view by incorporating offences based on the nuisance of prostitution in the Criminal Code. Regarded as public nuisances, prostituted individuals were arrested and criminalized at much higher rates than the men creating the demand for commercial sex.
This profoundly misguided approach to prostitution and treatment of prostitutes changed on June 4, 2014, with the introduction of Bill C-36, the Protection of Communities and Exploited Persons Act. Through this Bill, the Government of Canada has made a strong statement that it views prostitution as harmful to women and vulnerable populations and will crack down on johns and pimps.
This shift in the approach to prostitution is clearly evident in the Preamble of Bill C-36 which states: 'Parliament of Canada recognizes the social harm caused by the objectification of the human body and the commodification of sexual activity.'
The Preamble also highlights the goals of the new legislation to:
Protect human dignity and the equality of all Canadians by discouraging prostitution, which has a disproportionate impact on women and children
Denounce and prohibit the purchase of sexual services because it creates a demand for prostitution
Encourage those who engage in prostitution to report incidents of violence and to leave prostitution.
Another indicator of this fundamental paradigm shift is the location of the new offences in the Criminal Code. Previously, all prostitution related offences were located in Part VII of the Criminal Code -- Disorderly Houses, Gaming and Betting. The new offences targeting the purchasers of sexual services and pimps will be located in Part VIII of the Criminal Code -- Offences Against the Person and Reputation. This is a distinct acknowledgement that the act of buying sexual services is an offence against another individual. Research shows that buying sexual services is most often carried out on individuals who have no real freedom. It is an offence against the most vulnerable individuals in our society who are enslaved by a violent pimp, poverty or drug addiction.
It is for this reason that this new approach will be supported by $20 million in new funding, including support for grassroots organizations that help individuals exit prostitution. It is essential that with new legislation, we are providing support to organizations that help women escape prostitution from all circumstances. As a nation, we must ensure dignity and equality are upheld for all, especially for those who are most vulnerable to abuse and exploitation.
Bill C-36 is a significant leap forward for Canada. Survivors and frontline organizations have already expressed their appreciation of this new approach.
A woman whose daughter has been trafficked shared her thoughts with me on the new legislation:
"At the age of 16, my daughter's bright future was taken from her and she was introduced to this world of prostitution by her trafficker. Victims of forced prostitution deserve our protection, these are young girls who have been lured into a world of disbelief and are unable to get out - they continue and become adult prostitutes. Women working in the sex trade need protection, not prosecution. I am grateful the federal government has introduced legislation that targets the pimps and johns and not the victims."
Trisha Baptie, a survivor of sex trafficking who was first prostituted at the age of 13 wrote:
"It was never the laws that beat, raped and killed me and my friends -- it was men. It was never the location that was unsafe, it was the man we were in that location with that made it unsafe. So we applaud laws that stand up and criminalize this behaviour. Buying sex is not a human right yet prostitution requires the denial of woman's basic human rights to keep funneling women into prostitution."
"We are happy to see formal recognition of the inherent violence of prostitution. Many of the women and girls who come to SAS were first exploited as children. They have experienced the violence and trauma of the sex trade first hand. We are pleased that the intent of this legislation is to create more options for exploited people."
"One of the key indicators of a mature democracy is its ability to look past the superficial and move to create legislation that protects the most vulnerable and abused irrespective of their circumstances or standing in society. In creating legislation that recognizes those victimized by prostitution, Canada has moved to protect those 'untouchables' who are frequently not recognized as victims by virtue of their appearance. This, in conjunction with a concerted effort to prosecute those who would seek to victimize them, is both honourable and appropriate. The Canadian Government is to be commended for introducing legislation that represents both an informed and compassionate position on this complex issue. Canadians should be proud."
[free-them], a Canadian anti-human trafficking awareness organization wrote:
"Today is a historic day for Canada. With the introduction of this new legislation, Canada is firmly telling pimps/traffickers and johns that we will not tolerate our women and children to be bought and sold like commodities, and the abuse and exploitation needs to end. Further, this is the first time in Canadian history that victims of human trafficking and young girls that want help to escape the sex trade will have legislation that is on their side to help support their exit and enable their freedom. I am proud of the Harper Government for their diligence and efforts to ensure that we implement the best legislation that will help to protect, rescue and restore victims of Human Trafficking and prosecute the exploiters and crack down on the purchasers of sex who by their demand keep these girls enslaved."
"For far too long, Canadians have been given one of two extreme options when it comes to prostitution -- prohibition or decriminalization. Now we've been given a third way, a creative approach that seeks to protect our most vulnerable individuals while holding to account those who exploit that vulnerability. Despite the controversy and complexity of this issue, we applaud Minister MacKay on his courageous first step of introducing legislation that recognizes the need for reducing demand for paid sex. If this bill becomes law and is properly carried out, we believe it has great potential to prevent sex trafficking, promote gender equality, and uphold human worth."
There is much work that remains to be done to end violence and inequality against women. However I am encouraged that Canada's Justice Minister, the Hon. Peter MacKay, has taken a bold step forward with Bill C-36. By making prostitution illegal for the first time in Canadian history, the impact of the new prohibitions will be borne by those who purchase sex and persons who exploit others through prostitution rather than vulnerable individuals.
Popular in the Community