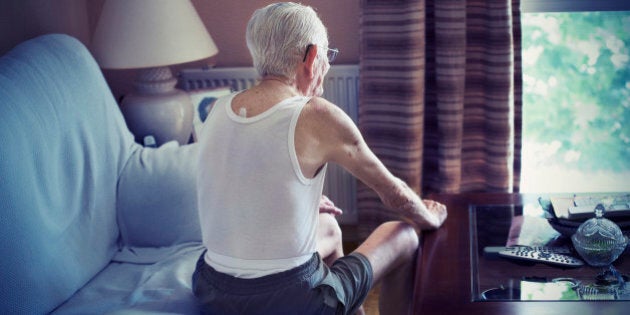 This campaign season, HuffPost Canada is going past the sales pitch, away from the attacks and beyond the ballot.
Our Beyond the Ballot series is deep diving into three major problems facing Canadians: climate change, housing insecurity, and elder care. This election is our opportunity to join forces and figure out how to solve them.
It is a well known fact that Canada's population is aging like all other developed countries in the world. The rate of aging is alarming. In less than 10 years time, 20 per cent of Canadians will be over 65 years old. And among the seniors, the fastest growing segment is the oldest seniors, those over the age of 85.
They are the most vulnerable, more likely to be alone or isolated, and require a lot more health resources than any other segment. Traditionally, residential long-term care has been the default response to their care requirements. After allocating licences for 20,000 nursing home beds in 1999, the province of Ontario has not planned any more large scale systematic release of new nursing bed licences, not because of the lack of needs, but because of budgetary reasons. As the health budget is already taking a lion's share of the whole provincial budget, it is understandable the government is reluctant to continue to expand the number of nursing home beds, which is not an inexpensive way of taking care of the most frail and dependent group of the senior population.
It is obvious the status quo is not sustainable, nor does it meet the needs of the burgeoning aging population. Take Yee Hong Centre for Geriatric Care as an example. The waiting list is over 4000 long, and the waiting time is expected to be over nine years. For a senior who is frail and weak enough to qualify to be on the waiting list, waiting for another nine years for admission is painfully not tolerable. Moreover, not only are today's seniors anxious if there will be care for them when they need it. They wish to have choices including to continue living in the community with support for as long as possible before placement into a long-term care home is absolutely unavoidable.
So what are the choices? Having adult children stepped up to their responsibility to take care of the seniors at home thereby sacrificing their career, hopes and dreams, or neglecting the seniors with inadequate care compounding the physical and mental suffering of those who cared for us when we were unable to take care of ourselves?
Neither choice is acceptable.
We are proposing an innovative way to find a solution to this problem. We call this long-term care at home, or LTC@Hm for short.
Here are the main features of the proposal:
1. LTC@Hm is for those who are qualified for LTC facilities, and are on waiting lists for the beds;
2. It has to deliver the Right Care, at the Right Time, in the Right Place;
3. It has to cost less than 50 per cent to the government of what it costs to take care of a senior in a LTC home;
4. Unless under some very unusual circumstances, there has to be a co-payment from the senior's family, using a formula taking into account of various factors that impact on the senior's financial wellbeing;
5. Services have to be culturally and language appropriate;
6. The eventual objective is to support seniors to stay healthy and at home for as long as possible, avoiding or delaying institutionalization, reducing E.R. visits and hospitalization, and cutting the length of long-term care home waiting lists. These will be the yardsticks of success.
We believe that this is workable, a win-win-win solution. This combines the resources of the government, family, and community together to make the services sustainable.
This proposal should work in cities in different provinces. We appeal to the federal politicians to work with their provincial counterparts to provide funding to create pilot projects to test out the concept.
ABOUT THE YEE HONG CONTINUUM OF CARE
Officially opened in October 1994, Yee Hong Centre for Geriatric Care is a caring community where seniors enjoy a continuum of culturally and linguistically appropriate care to live their lives to the fullest -- in the healthiest, most independent and dignified ways. With a person-centred approach, Yee Hong annually fulfills close to 200,000 service requests for seniors and families across the GTA, through its 805 long-term care beds in four campuses, over 700 senior apartment units, five adult day programs, medical clinics and numerous satellite programs delivering community support services, and caregivers education and support programs.
Some issues go beyond talking points. Tell us what they are on Twitter or Facebook with the hashtag #BeyondTheBallot.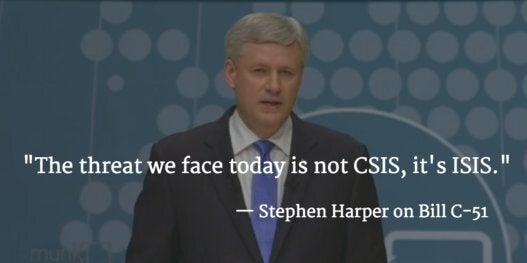 Best Quotes From Canada Election Munk Debate On Foreign Policy