I recently had to repair a pathway along the side of my mother-in-laws house. Originally they tried to use large chunks of rock to define the garden bed and to allow for access to the side of the house. Unfortunately, the large chunks of stone all started to break down after a few harsh winters.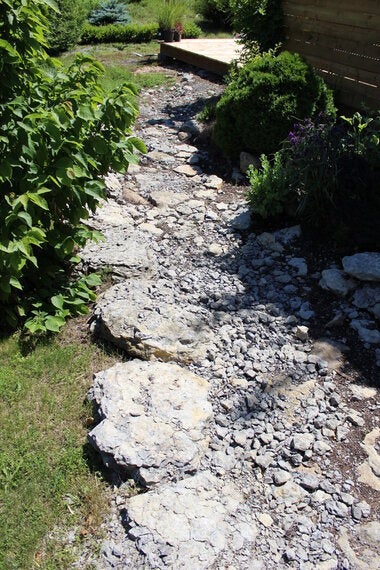 If you want to add a stone garden path to your own space this summer, here are my personal tips and tricks to making it work for you.
1. Material choice is key.
When picking the best stone for you, don't go for the romantic options first. I realize that the look of the path is very important, but never sacrifice function for aesthetics. Gravel pathways are great in Zen gardens but not so good for anyone with expensive high heels. And even though flagstone chunks may be an iconic pathway material in Canada, they are terrible for a pathway if you have to shovel off the snow.
Before you shop, make sure you understand who will use the path and when. Also think about all of the seasons, not just gardening time. For accessibility and ease of installation, I always default to man-made products. You can get a naturalized look but consistency in the product makes construction so much easier. I've been using Rinox.ca's Prado stone because of the variation on top of the stones making it look more natural.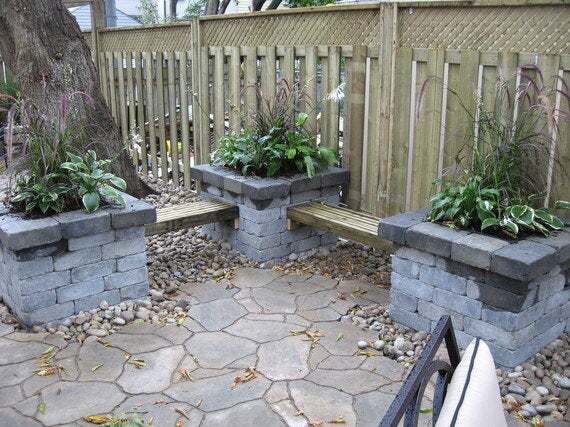 2. Add a proper weed barrier.
Weeds growing in the path are the bane of most gardeners. The best way to prevent weeds is to have a base that is at least eight to 10 inches deep. This may seem excessive for a garden pathway but roots from some of the worst invaders like dandelions can grow to about eight inches. Preventing them from getting to the soil below is the best way to keep them out from between the stones. Also consider adding polymeric sand between the joints. This sand, after contact with water, dries and binds together your patio stones like a flexible concrete. It is very effective at stopping the weeds and even the ants!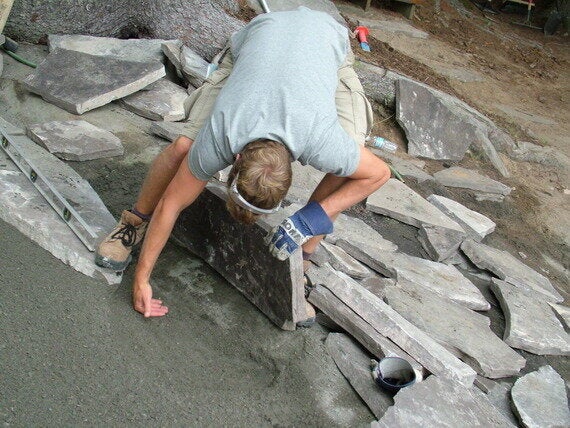 3. Straight lines are best!
This may sound a little too utilitarian for you, but when someone is in a hurry (like the postal delivery person) they will take the most direct route to their destination. Big beautiful and curvy paths may sound idyllic, but they really aren't that practical. I will often incorporate curves on the outside of my walkway to give it form, but I always make sure that the centre of the path is a straight line between two points. It's the best of both worlds; fluidity and function!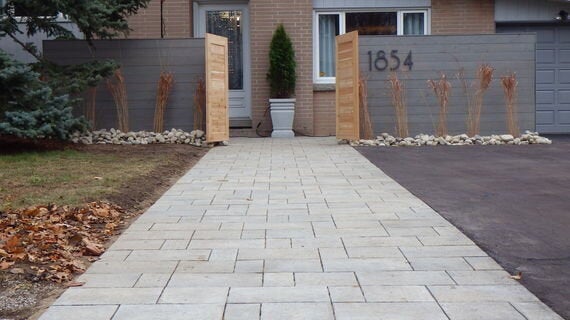 In my mother's case, I filled in the sections around the large stones with concrete to keep the original pathway feel but to still make it accessible for anyone to use.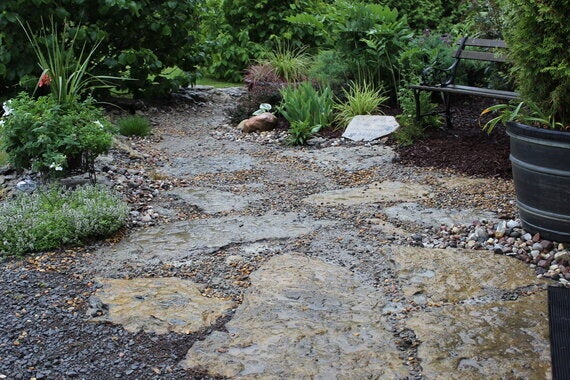 Just remember, the rules for garden pathways need to keep up with the times. Incorporate the right looks that work for your space but always keep in mind the actual purpose. A path should take you somewhere. Enjoy the journey!
Follow HuffPost Canada Blogs on Facebook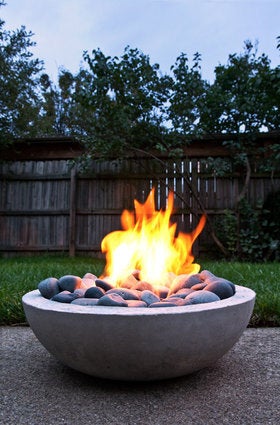 Summer Backyard Oasis