May 8 is World Ovarian Cancer Day, a time to advocate against women's most fatal cancer. Here at home, 2,800 Canadians will be diagnosed with ovarian cancer this year. More than half of them won't live to see another five years.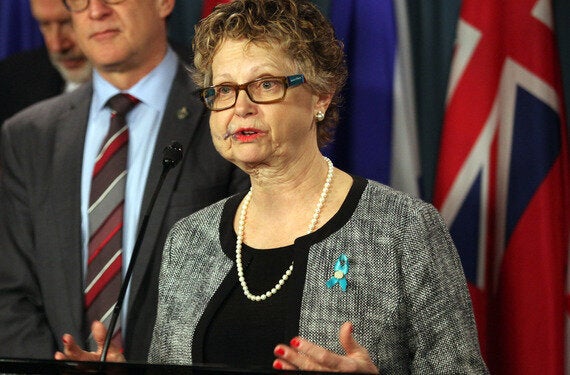 Mortality rates for ovarian cancer are among the highest of all cancers, yet funding is extremely low by comparison. From 2010 to 2013, Canada's federal government invested $119.5 million in breast cancer research, $52.8 million in prostate cancer research, but just $27.1 million in ovarian cancer research. However, breast cancer has a 13 per cent five-year mortality rate, for prostate cancer the rate is five per cent, and for ovarian cancer 56 per cent of women diagnosed with the disease die within five years of their diagnosis.
Shockingly, the last 50 years have provided few answers for women living with this disease. There have been no significant improvements in survival rates, while over the same time period marked progress has occurred against other diseases that benefit from substantial research investments.
So my question to you on World Ovarian Cancer Day is this: Do you have the ladyballs to ask for millions of dollars worth of research funding?
As women and the people who love them, we must prevail.
Government needs to see ovarian cancer as a priority in women's health. To ensure this happens, I've advocated shoulder-to-shoulder with women who are living with the disease. In spite of their ongoing treatments and competing commitments, these women are unflinching in their resolve to improve the status quo for others facing ovarian cancer and those who have yet to be diagnosed.
They press on knowing that while decisions taken by government may not benefit them directly, advocating enables them to take back some of the control ovarian cancer claimed from their lives. Together we've brought the case for support through the corridors of power, meeting with MPs and key decision makers on Parliament Hill.
The community, small and mighty as it may be, sent close to 13,000 petitions calling on government for an immediate and additional investment of $10 million to advance research. But in response, government claimed that enough is being done and that research investments in other areas can lead to learnings that inform understanding of this disease.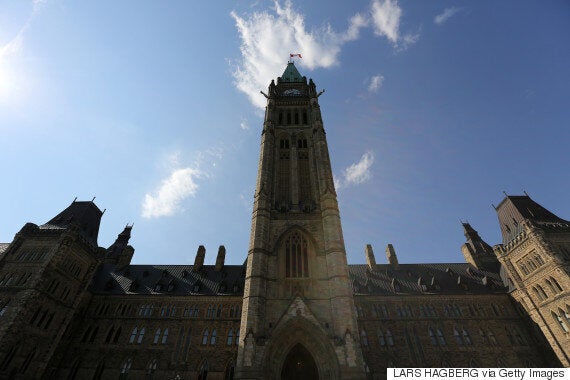 This suggestion couldn't be further from the truth. Not only has the funding shortfall stalled the speed of science, but research has shown that ovarian cancer presents particularly complex challenges, in part because it grows differently from other types of cancer. A focused approach is crucial.
As a community, more broadly as women and the people who love them, we must prevail.
With its highly engaged and collaborative ovarian cancer research community, Canada is poised to champion understanding of this disease. In fact, our scientists have already contributed to significant breakthroughs including seminal discoveries of gene mutations that increase risk for ovarian cancer and scientific models that replicate characteristics and behaviours of the disease so that it can be studied in detail.
Members of Parliament need to hear from you - their constituents.
But Canada's high-calibre projects in ovarian cancer research aren't receiving adequate funding. For each day this situation goes unchecked, five Canadian women die from the disease.
Every Canadian has a stake in this issue. All women are at risk for developing ovarian cancer, yet there is no reliable screening test, no vaccine to prevent it. Progress is long overdue and it's about time for government to step up its support.
Members of Parliament need to hear from you -- their constituents.
Your voice has power. Please join us as we stand together to rally for change in the face of a disease that has gone overlooked and underfunded for far too long. Write to your local elected representatives to urge their support of a $10-million federal investment in ovarian cancer research. Lives depend on it.
Elisabeth Baugh is CEO of Ovarian Cancer Canada, the only national charity dedicated solely to overcoming this disease.
Follow HuffPost Canada Blogs on Facebook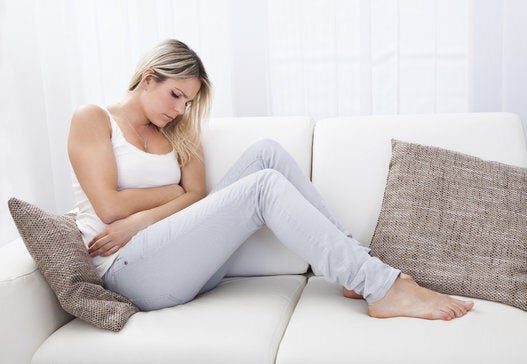 Ovarian Cancer: Signs To Watch Out For