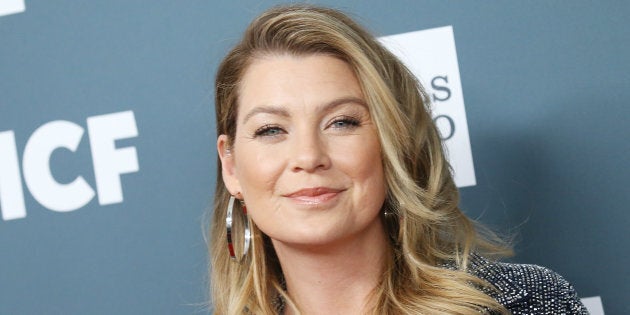 "Grey's Anatomy" is a great show if you're into love triangles and unusually dramatic deaths. But it's important to remember that it's fiction and the actors are only playing doctors. They are not real-life medical experts — a fact that came into focus when Ellen Pompeo, who plays main character Meredith Grey, publicized incorrect information about ovarian cancer during an appearance on "The Ellen Show" on Tuesday.
Following a conversation about breast cancer research, Pompeo spontaneously started talking about ovarian cancer.
Just after the 3-minute mark in the video above, she tells the host that she just recently heard something she wants to share: "All it takes is a simple ultrasound" to screen for ovarian cancer, she says.
Canadian doctor: "No woman is ever served by misinformation"
Gunter pointed out that a transvaginal ultrasound will not help detect ovarian cancer in women who haven't shown symptoms, and that it's actually seen by some as harmful.
Ovarian cancer is hard to detect in its early stages, so a negative result can give women false hope that they are definitively cancer-free, which Gunter calls "unethical and cruel." Transvaginal ultrasounds are also painful and can be very expensive in areas without free medical care, she added.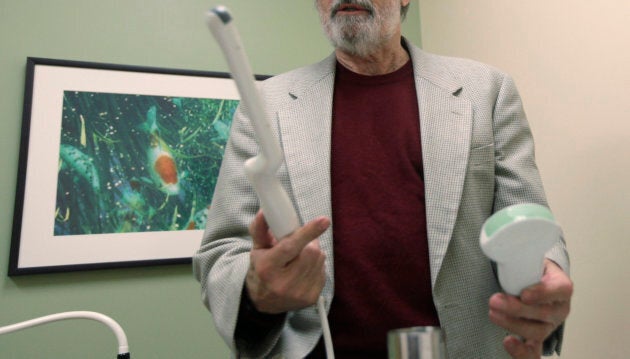 "It is frustrating to see someone with such influence use it to spread such incorrect information," Gunter wrote. "No woman is ever served by misinformation."
Unfortunately, there aren't effective early screening tests
One of the reasons ovarian cancer can be hard to detect is that the symptoms aren't shocking or even particularly notable. According to Ovarian Cancer Canada, symptoms can include issues such as bloating, abdominal pain, low energy levels, and difficulty eating or feeling full. And even those symptoms usually don't show up until after the cancer has started growing.
It's problematic that there is no efficient way to screen the disease, because it can be treated effectively and sometimes even cured if it's detected early.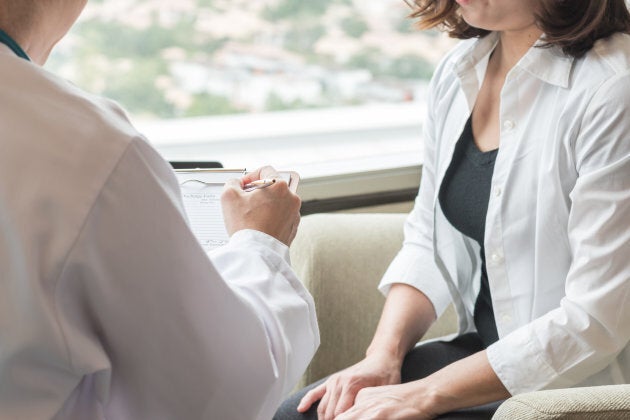 Women need to be informed about ovarian cancer

Ellen Pompeo is not the only person who's misinformed about ovarian cancer. A new study by the World Ovarian Cancer Coalition found that the majority of women surveyed across 44 countries were ignorant about the symptoms and the severity of the illness.
More than 85 per cent of the Canadian women surveyed, who had been diagnosed with ovarian cancer, had experienced its symptoms before their diagnosis — but hadn't contacted a doctor.
Of all the women surveyed, more than two thirds said they either knew very little about the disease, or had never heard of it before their diagnosis. Canada was slightly more knowledgable than the average, but our statistics were still fairly grim: 59.3 per cent of Canadians knew little or nothing about ovarian cancer, while the global average was 69.1 per cent.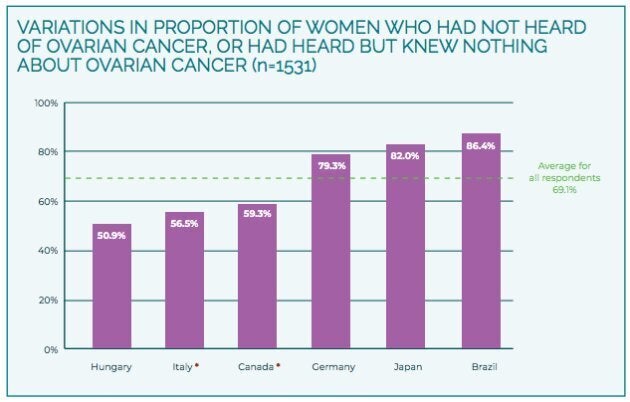 Another issue in Canada involved access to treatment and medication. There are often major delays in accessing operating areas, for instance. And medical authorities can be slow in approving drugs and other therapies.
"The biggest challenge for me is access to various agents for chemotherapy or biologic therapy for treatment," Dr. Laurie Elit, a professor of oncology at McMaster University and a surgeon specializing in gynecological cancers, told the researchers leading the study.
Among the study's conclusions is that many countries — Canada in particular — could do a better job of providing access to medication.
"Difficulty in accessing drugs is not necessarily limited to developing or lower income countries, with Canada highlighted as a case in point," the study says.
Family history is a huge factor
The ultimate goal is developing a more effective screening tool for ovarian cancer. But the study also found that there are other things that can make detection easier.
The research concluded that genetics are one of the main risk factors for developing ovarian cancer. Women who have a family history of the illness should be tested as a preventative measure, the study says. The research says doctors should identify these women as "at risk" of developing the cancer, and they should have access to more timely genetic testing.
Patient, public and general practitioner education about ovarian cancer is also an important part of prevention. If the symptoms are more commonly known, women will visit their doctors sooner. And if GPs know what to expect from a patient with ovarian cancer, a diagnosis will come faster.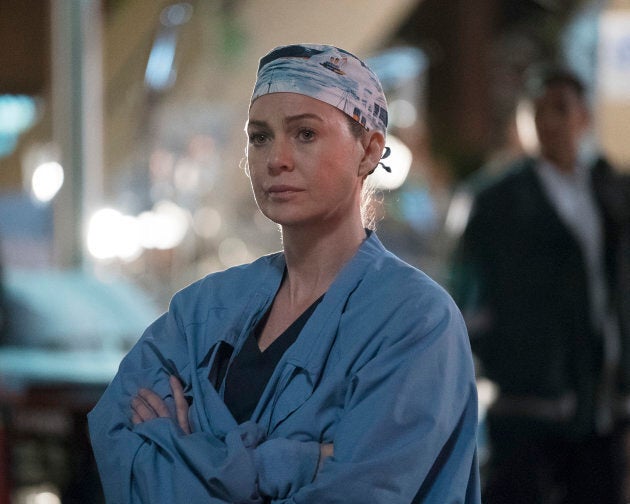 Ellen Pompeo reacts
On Twitter, Pompeo herself thanked a doctor who corrected her by linking to Gunter's article. The ovarian cancer mention was unscripted, she added.
The full study by the World Ovarian Cancer Coalition is available to read here.
CORRECTION: A previous version of this article misstated the number of Canadians diagnosed with ovarian cancer in 2017. The correct number is 2,800.
Popular in the Community