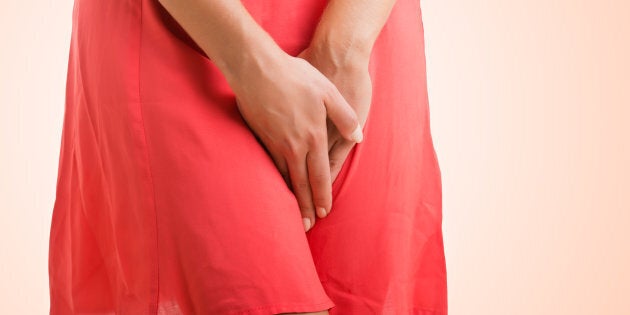 We hate to provide more reason for "cancer" to pop up in the search results of our online self-diagnoses, but this could be life-saving information.
Only one per cent of women know that needing to pee more frequently is a common symptom of ovarian cancer, according to a new U.K. poll conducted by Target Ovarian Cancer. The study of 1,000 women found that most were also unaware of many of the cancer's other telltale symptoms, such as abdominal pain, constantly feeling full, and bloating.
By knowing the symptoms to look for, women are more likely to visit their doctors sooner if something is amiss, Target Ovarian Cancer wrote in the report about the study.
"Making sure women know the symptoms to look out for is the first step in ensuring more women are diagnosed sooner, yet at the moment too few women in England know the warning signs," they wrote.
Only 21 per cent of the women in the study recognized persistent bloating as a possible symptom of ovarian cancer, and just 20 per cent could name abdominal pain as an indicator. Only three per cent knew that loss of appetite or constantly feeling full was a symptom, and one per cent recognized frequent urination as a sign of the disease.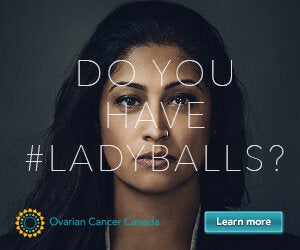 "Needing to wee more often or more urgently – and indeed, all of the symptoms of ovarian cancer – can occur because a mass in the abdominal area is pushing on the surrounding organs, including the bladder. This is similar to what happens when a woman is pregnant and may need to wee more," Katherine Pinder, Deputy Director of Services at Target Ovarian Cancer, told Cosmopolitan.
Of course, there are plenty of other reasons for increased urinary frequency, Cosmopolitan points out, including un-diagnosed conditions such as diabetes and something as simple as increasing your water intake.
Still, given how deadly ovarian cancer can be, Ovarian Cancer Canada recommends that anyone experiencing new symptoms that persist for three weeks or longer should speak to their doctor.