Canadians are not immune to experiencing a United Airlines-esque oversold flight, as one family from P.E.I. found out with frustration.
Brett Doyle had planned to fly with his family of four from Charlottetown to Costa Rica through Montreal for their March Break vacation through Air Canada. It was booked months in advance.
But on March 15, he discovered there was no seat for his 10-year-old son on the plane.
"The agent told us that the plane only had 28 seats, but that 34 tickets had been sold,'' Doyle said. "She said it was very unlikely that six people wouldn't show up for a flight over March break."
His wife Shanna drove to the Charlottetown airport to try to make arrangements for her family in person, only to discover that even if a seat became available, there was no guarantee her son Cole would be the passenger assigned to it.
With no other options out of the P.E.I. airport, an agent recommended they try going through Moncton instead. Except, once the Doyles arrived in Moncton, they quickly discovered their flight was cancelled.
"You can't make this stuff up folks," wrote Brett Doyle in a Facebook post. "After a two-hour drive to Moncton, we go through security as the officer informs me the flight has been cancelled. Unbelievable."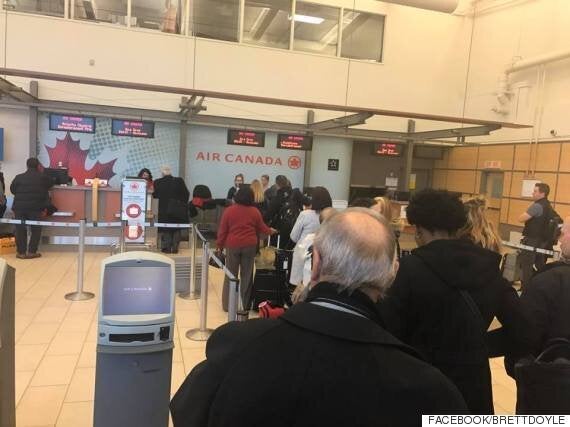 "Tell me what other business could get away with this service, and how they can sell me a ticket and not reserve the seat that I paid for," Brett wrote.
According to media reports, the Doyles estimate all the back-and-forth travel troubleshooting cost them between $700 and $1,000, and that does not include a lost day of work for both Shanna and Brett.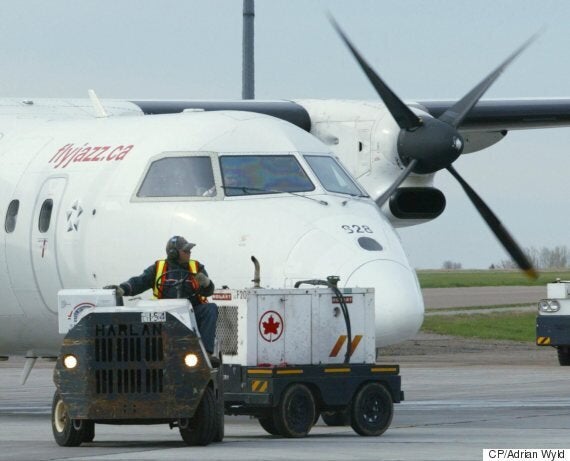 Air Canada said it has apologized to the Doyle family.
"We are currently following up to understand what went wrong and have apologized to Mr. Doyle and his family as well as offered a very generous compensation to the family for their inconvenience,'' Air Canada spokeswoman Isabelle Arthur said in an email Monday.
However, Doyle said he reached out to Air Canada several times before and after the family's trip, to no avail.
"It wasn't until the media picked up the story that Air Canada actually contacted us," he said.
Doyle said he was offered a $1,600 voucher, which expires in one year. He negotiated with Air Canada to increase the voucher to $2,500 plus expenses, but it still doesn't cover the cost of tickets for a family of four.
"Without sounding greedy, what I'd really like is to experience the trip we had planned for so many months and this voucher isn't going to do that," he said.
Airline passengers place a high value on refundable tickets (in case they can't make their flight, don't show up or decide to change travel plans). In these cases, overbooking is a means (certainly not perfect but, on the whole, pretty viable) that lets us offer s without losing a lot of money.
The policy may soon change in some capacity. Transport Minister Marc Garneau said he's planning to introduce new legislation this spring which could see the establishment of a minimum requirement of compensation for oversold flights, lost luggage or other travel inconveniences.
With files from The Canadian Press