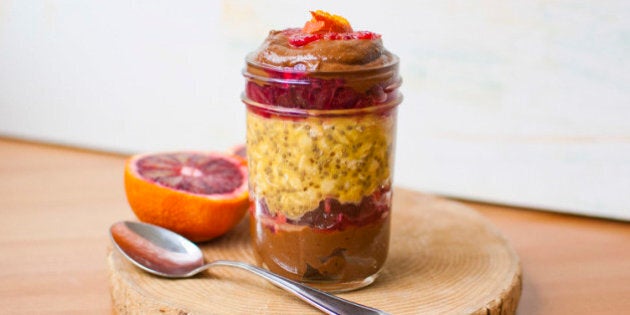 There are a lot of reasons to make oatmeal a part of your breakfast. It's filling, thanks to all that fibre, and it won't hurt your pocket. Health wise, It's also a great source of magnesium, phosphorus, selenium, copper, and manganese.
But unfortunately, we all know oatmeal isn't a sexy food. Plain oatmeal can be mushy and tasteless and it's a pain to cook in the morning. Packets of instant oats are often full of added sugar and other undesirable ingredients. So how do you get the benefits of oats without the boredom?
With overnight oats, you can make a breakfast that feels a bit decadent but is actually good for you. If you prepare the oats in a jar, they're portable, which means you can take them to eat at the office if you're in a rush. And bonus: it's ready and waiting for you to heat up and eat in the morning.
The idea is simple: mix all the ingredients together in a bowl or jar, leave them in the fridge overnight, then enjoy in the morning hot or cold. No boiling oatmeal or fussing with sugar-laden instant oats packages.
Here are our 17 favourite overnight oats recipes from around the web and tips on how you can invent new varieties of your own. Do you have a favourite? Let us know in the comments below: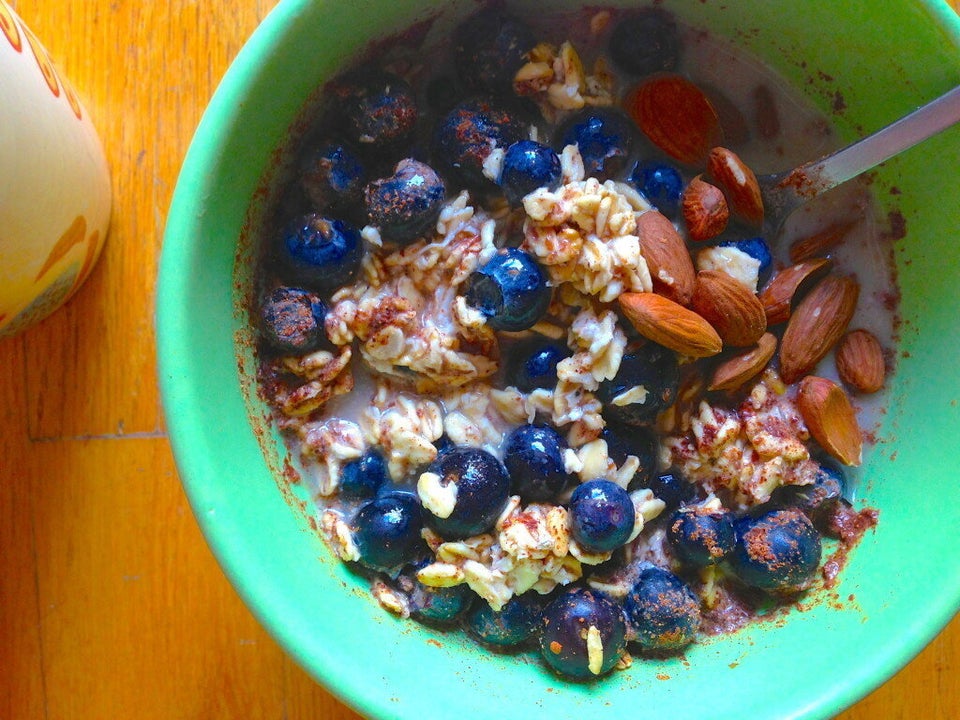 17 Overnight Oat Recipes