Montreal Canadien PK Subban just firmly earned his place in our minds as athlete of the year.
Forget the hockey player's incredible achievements on the ice (or his cover photos or magazine profiles) — it's his gigantic heart that's the true reason we're so proud to call him Canadian.
In the video above, Subban surprises a group of deserving kids with a session at the Canadiens' practice space. The trick, though (because there's always a trick with Subban) is that they don't realize he's the old security guard accompanying them.
And even though you know it's coming, it's impossible not to grin as he tears off his disguise and gives the boys a chance to play alongside him. If those expressions of joy aren't the purest form of Christmas magic, we don't know what is.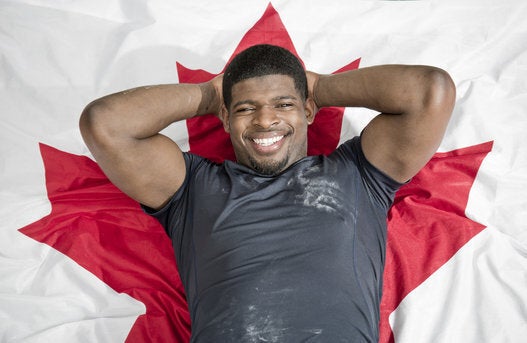 P.K. Subban in Photos
Popular in the Community