Pernell Karl Subban. Hockey player. Born in Toronto, Canada. Like "the Great One", Subban started skating before he started school, guided by an enthusiastic father who had the sense to back the Habs despite residing in Hog Town. Subban is first-generation Canadian who embraced the national sport, played in the OHL and got drafted to the Montreal Canadiens -- a journey which few can rival. The Tricolore, one of the "Original Six" NHL teams, has won the Stanley Cup more times than any other franchise. With Subban, the Habs' next Cup is in view. His gregarious personality, his eloquent speech, and his winning smile form another hat trick: Subban could be groomed as the face of the franchise on account of his wholesome family background, in a league desperate to evolve to changing demographics. So much potential!
P.K. Subban made his Habs playoff debut count. In the 2010 second round series Eastern Conference Finals, P.K. became the third rookie Defenceman in Canadiens' history to register three assists in one game. In all, Subban recorded 1 goal and 8 points in 14 playoff games for the Canadiens.
But the dream has turned into a nightmare.
Despite being crowned best Defenseman in the NHL, scoring 11 goals and 27 assists, as he matched his career-high 38 points in the lockout-shortened season of 2012-13, P.K. Subban can't seem to catch a break. His teammates, his coach, hockey commentators and even the fans have difficulty accepting the Norris Trophy winner. No one can seem to pinpoint the underlying reason behind the anxiety.
In the early season, the Habs coach hedged his words and limited Subban's ice time. There is no credible explanation for the treatment we see for the league's best defender. CTV Montreal's Brian Wilde mused about "the curious case of P.K. Subban".
When you are the best, there is an expectation that you will be among the most praised athletes in the league and certainly the most praised on your own team. You also might have an expectation that you will be used in the most important circumstances to ensure your team gets a full two points every night it can.

In the curious case that is P.K. Subban, the easiest finger to point for lack of support is directed at his head coach. Michel Therrien should be leading the brigade to promote his athlete, to lift his confidence, to ensure he will love this crazy obsessive city of Montreal and its beloved team.

Truth is though, in the curious case of P.K. Subban, he can't get any praise anywhere.
It is a puzzling scenario.
Even the fans who presumably admire P.K. don't seem to know an appropriate way to show it. Blackface-donning supporters keep popping up in the Bell Centre.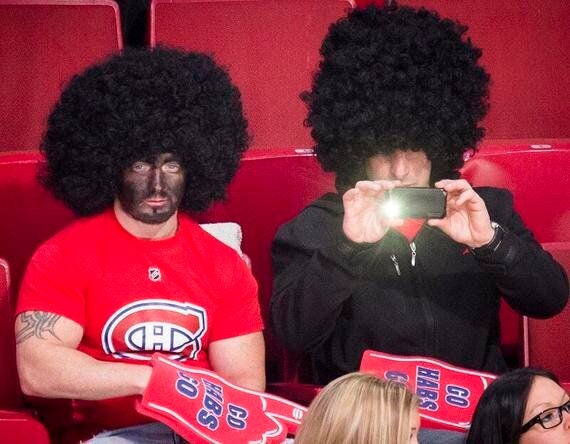 With fans like these, the haters seem redundant.
The reigning redneck regal of hockey, Don Cherry, chastised P.K. Subban for supposedly "not showing enough respect" on the ice. Mysteriously, criticism didn't apply to other rookies who behaved similarly. Hockey fans are still scratching their heads as to why Don Cherry had so much trouble pronouncing P.K.'s two-syllable last name.
Another gripe from Archie Bunker: "different styles of play", which he describes as "foreign." In Cherry's xenophobic mindset, different is a bad thing... depending who is doing the deed.
There was a time when new ways of outperforming on the ice were cause for veneration, according to blogger Norman Yallen.
In the late 1960s a young defenseman dared to rush the puck almost every time he touched it, playing dangerously and exposing his body to harm. Bobby Orr became the greatest defenseman of all time as well as Don Cherry's favourite player. In the late 1970s a scrawny young player began to play his own way, holding the puck behind the net and slowing the game down to make the passes he wanted. Wayne Gretzky went on to set just about every single scoring record the NHL has. However, when these players would trash talk or fight, it was considered okay. Don Cherry says Bobby Orr was great because he would stand up and fight his opponent; yet when Subban does the same thing he is disgracing the game?
How does one even start to explain Don Cherry's double standard?
THERE'S A NEGRO IN THE WOODPILE
A startling number of Canadians, including some members of the Hockey Canada clan, still downplay P.K.'s prowess and cast doubt on his place on Team Canada's 2014 Olympic roster. Not deserving, they say. Every other country would jump at the chance of including the best Defensemen in the world on their national team. It's a no-brainer. But in Canada, it isn't.
While discussing Subban and St. Louis' Alex Pietrangelo, NHL analyst Darren Pang described Subban as "full of life". Pang suggested that the more gregarious PK got, the more "everybody" wanted to "settle him down." He then suggested Subban look to Pietrangelo as an example of someone who Subban should try to emulate.
Pang said Pietrangelo "does everything, on the ice, off the ice, the white way."
Pang then corrected himself. But it was too late. That bell cannot be un-rung. The truth is out.
In a Freudian slip, the analyst lived up to his job title and unlocked the great mystery of P.K.'s pesky problem. Pigmentation.
Like this article? Follow our Facebook page

Or follow us on Twitter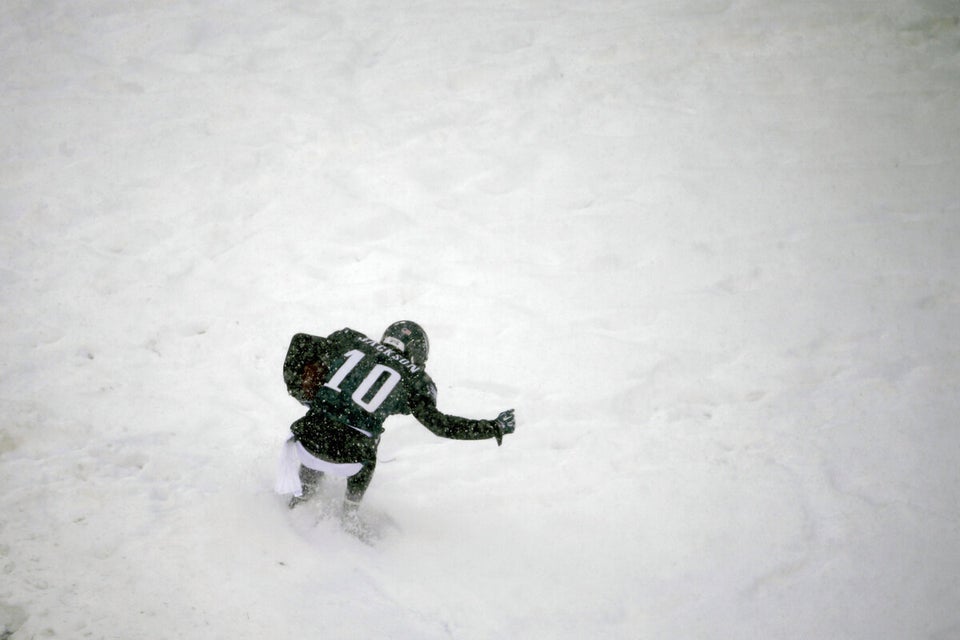 Best 2013 Sports Photos