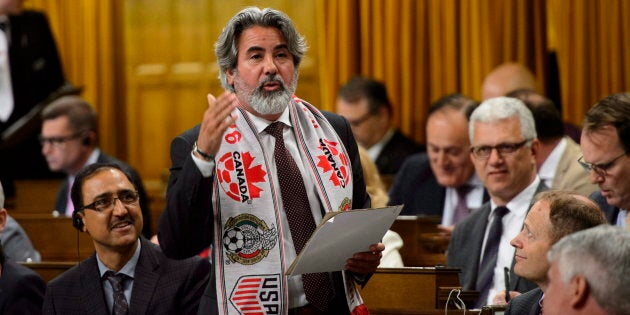 The federal minister for heritage and multiculturalism has acknowledged that systemic racism is a problem in Canada, days after reportedly questioning its existence.
"Let me be very clear Mr. Speaker, throughout history and even today, there are people in communities who experience systemic racism, oppression, discrimination, preventing them from fully participating in our society," Heritage Minister Pablo Rodriguez said in question period Friday.
"We know that these experiences are still felt today by many Canadians and we can and we must do better."
Watch the heritage minister respond to NDP critic:
New Democrats pushed Rodriguez this week to apologize in Parliament for telling a national newspaper that systemic racism is an "expression" that "is not part of my vocabulary."
"Canada is not a racist society, wherever one lives," he is quoted as telling The Globe and Mail in a report about closed-door consultations on a national anti-racism strategy discreetly launched by Ottawa.
The term generally refers to structural and institutional barriers for racialized peoples that go beyond acts of discrimination.
'A slap in the face of Indigenous peoples'
In the House of Commons Friday, NDP multiculturalism critic Jenny Kwan called on Rodriguez to do the "honourable thing" and admit he was wrong. Kwan raised the issue several times in the House in recent days.
"Systemic racism took its root in this country the moment white settlers came and began the colonization process," Kwan said. "To claim that there is no systemic racism in Canada is a slap in the face of Indigenous peoples."
Rodriguez responded with a prepared statement to confirm how the expression is now part of his vocabulary.
His response did nothing to dissuade Kwan.
"Then why did the minister say that there's no systemic racism in Canada?" she asked.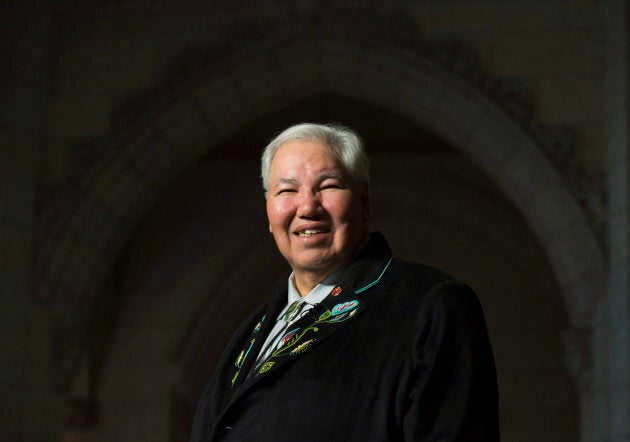 Sen. Murray Sinclair, the former chief commissioner of the Truth and Reconciliation Commission into the residential schools system, is quoted in the document calling systemic racism the kind "that's left over after you get rid of the racists."
"Once you get rid of the racists within the justice system, for example, you will still have racism perpetrated by the justice system," Sinclair told the committee.
"This is because the justice system follows certain rules, procedures, guidelines, precedents, and laws that are inherently discriminatory and racist because those laws, policies, procedures, processes, and beliefs — including beliefs that direct individuals on how and when to exercise their discretion — come from a history of the common law, which comes from a different culture, a different way of thinking."
Kwan called Sinclair's assessment "absolutely correct," and asked if the minister had even read his department's report.
Rodriguez repeated his earlier statement, almost word for word, before promising there will be meetings across the country to discuss the issue.
Liberal backbencher Mona Fortier later asked Rodriguez to update the House on the government's progress with its anti-racism strategy. She touted how Liberals are promising to spend $23 million over two years on multiculturalism programming that includes the anti-racism plan.
Rodriguez thanked the Liberal MP for allowing him to "repeat something that I have said many times, something extremely important for me." He then recited his statement mentioning systemic racism a third time.
Rodriguez, a veteran Quebec MP who previously served as chief government whip, was named heritage minister in a July cabinet shuffle. He replaced Melanie Joly, who became minister of tourism, official languages and La Francophonie, in what was widely seen as a demotion.
With a file from The Canadian Press