The CBC should soon establish a new policy to clarify if and when its journalists can make speeches to -- and be paid by -- outside organizations.
The policy should make it crystal clear that paid speeches are a thing of the past. Period.
There's been some very muddled thinking about this since the recent revelation that Peter Mansbridge, host of The National was paid to address the Canadian Association of Petroleum Producers (CAPP). (Full disclosure: I was a journalist at the CBC for 27 years, with stints as a foreign correspondent and economics specialist.)
Quite bluntly, taking money from any outside organization regardless of the content of any speech, demeans the idea of journalism at the CBC as an essential independent voice in a healthy democracy.
When money changes hands like this in journalism, it is simply impossible to avoid the public perception that somehow, someday, somewhere, independence might be compromised. Until CBC regularly reminds audiences that other high-profile hosts such as Rex Murphy are "free-lancers" -- a distinction with little meaning -- the policy should apply to them too.
This is not about oil and left-wing bias, as some argue. Preserving independence precludes a paid speech for a provincial daycare association or a local building trades convention as well.
Think about why Mr. Mansbridge was asked to speak for a fee to oil executives. (Substitute any other group making a speaking request for another CBC journalist: this is not about one person.)
Is Mr. Mansbridge a recognized expert on oil technology? No.
Is Mr. Mansbridge a recognized expert on merger and acquisition financing? No.
There is only one reason CAPP asked him to speak, a very legitimate reason. In my opinion, the oil execs wanted to tap into his unquestioned journalistic expertise in covering Canadian politics for the past three decades for CBC. A better understanding of how CBC covers the news is obviously useful for CAPP to better advance the interests of its members. And those interests are commercial.
None of this is remotely nefarious. But it creates serious risks for the CBC, easily solved by saying "no more." First, Mr. Mansbridge's unquestioned expertise was honed on the job as a CBC journalist and paid for by Canadians.
As good management policy, how can the Corporation justify allowing its journalists to share their valuable expertise -- for personal gain -- with a private organization that might profit from better understanding how the CBC covers the news?
If an organization hires you to speak because you have vast experience in some area of interest to that group (see above -- why else?), you'll talk about what you know. The CBC says that its journalists can't offer personal opinions, but imagine yourself on a speaker's podium.
Could you talk for 25, 35 or 45 minutes before an audience that has paid you to discuss some important element of your professional career and say absolutely nothing that might reveal why this is so important to you and how your thinking has evolved over time?
This is not an accusation, it's human nature.
Finally, and most importantly, there is public perception. You can't have it both ways: tell allegedly anodyne political tales from the head table to oil executives who have paid you to speak on a Saturday night and then, appear credible to a national television audience on a Monday night while introducing an exposé about some oil industry environmental/financial transgression.
Here's the fundamental question: exactly how would allowing CBC journalists to speak for a fee to an outside organization like CAPP, a lobby group, seem like a decision that would increase Canadians' confidence that CBC reports the news impartially?
As a taxpayer-funded institution, CBC has a unique responsibility to ensure impartiality. If assigning a CBC journalist to speak to an outside group is seen by management as good public relations, make it part of her day-to-day job.
To blur the lines of transparency and accountability by letting outsiders pay the tab is bad for journalism and bad for democracy. Saying "no more" is actually a very simple policy statement to make.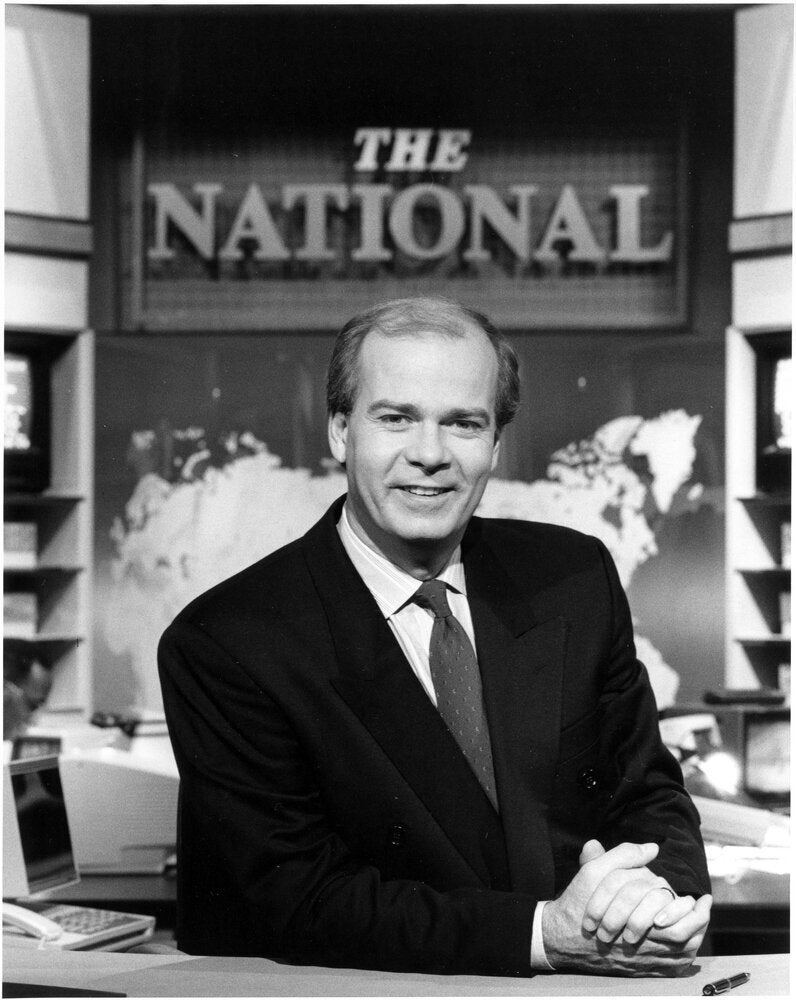 Peter Mansbridge's Style Evolution