Hundreds of Canadians have been linked to a massive leak of offshore financial dealings, news sources report.
The release of the Panama Papers has linked a dozen world leaders, directly or indirectly, to offshore accounts involving Mossack Fonseca, a Panamanian law firm with offices around the world that offers offshore financial services.
Among the many financial institutions linked to Mossack Fonseca was the Royal Bank of Canada, which the CBC reports used used the law firm's services to set up at least 370 offshore corporations over the years. That in itself is not illegal, but these sorts of companies are often used to shelter money from taxes.
In emailed statements to the Globe and Mail and CBC, a Royal Bank spokesperson said the financial institution "works within the legal and regulatory framework of every country in which we operate. ... Tax evasion is illegal, and we have established controls, policies and procedures in place to detect and prevent it occurring through RBC."
"There are a number of legitimate reasons to set up a holding company," the spokesperson added. "If we have reason to believe a client is seeking to commit a criminal office by evading taxes, we would report the offence and not do business with the client."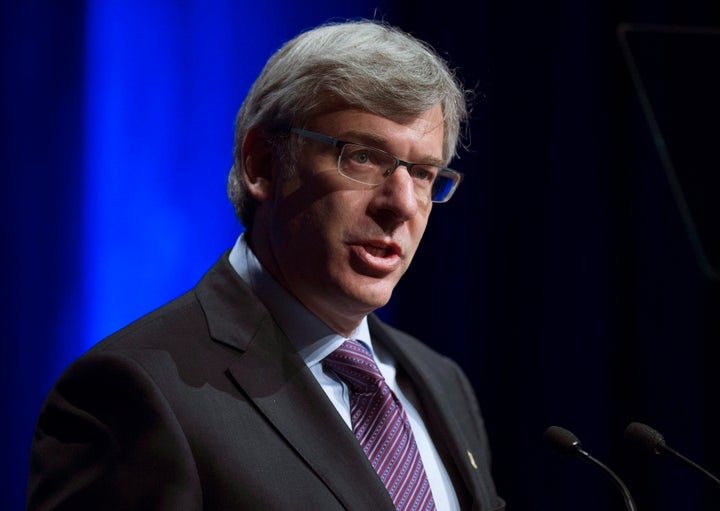 David McKay, the chief executive officer of Royal Bank of Canada. RBC says that it works within the law when setting up offshore accounts. (Photo: Canadian Press)
According to the ICIJ's website, banks including HSBC, UBS, Credit Suisse and Deutsche Bank have worked with Mossack Fonseca to create offshore accounts.
Cameron is under pressure to crack down on offshore tax havens, after a leak of millions of documents disclosed details of the asset-hiding arrangements of wealthy people, including his late father.
The Guardian newspaper revealed in 2012 that Ian Cameron, who died in 2010, used a Panamanian fund and other offshore investments to help shield investments from UK taxes.
The prime minister's office said the Cameron family's investments were a "private matter.''
The vast trove of documents and other data on offshore financial dealings of wealthy, famous and powerful people around the world is raising questions over the widespread use of such tactics to avoid taxes and skirt financial oversight.
Reports by an international coalition of media outlets on an investigation with the Washington-based International Consortium of Investigative Journalists brought to light details of offshore assets and services of politicians, businesses and celebrities, based on a cache of 11.5 million records.
Among the countries with past or present political figures named in the reports are Iceland, Ukraine, Pakistan, Saudi Arabia, Russia and Argentina.
Ukraine's President Petro Poroshenko found himself in a political storm Monday after leaked documents from a Panamanian firm pointed to his offshore assets, with some adversaries calling for his removal from office.
Poroshenko, a candy magnate who won election in 2014, insisted Monday he has done nothing wrong and hasn't managed his assets since being elected.
But Oleh Lyashko, leader of the Radical Party, said Monday the trove of data on offshore financial dealings revealed by an international media consortium has implicated Poroshenko in alleged abuse of office and tax evasion.
Iceland's prime minister insisted Monday he would not resign after documents leaked in a media investigation linked him to an offshore company that would represent a serious conflict of interest.
News reports have alleged that Prime Minister Sigmundur David Gunnlaugsson and his wife set up a company in the British Virgin Islands with the help of a Panamanian law firm at the centre of a massive tax evasion leak. The reports have prompted calls for a no-confidence vote in parliament against him.
Going on Icelandic television Monday afternoon, Gunnlaugsson said he would not resign and added there was nothing new in the information contained in the Panama Papers data leak.
In New Zealand, Prime Minister John Key rejected ICIJ's characterization of his country as among 21 tax havens used by Mossack Fonseca.
"Tax havens are where there is nondisclosure of information," Key said. "New Zealand has full disclosure of information."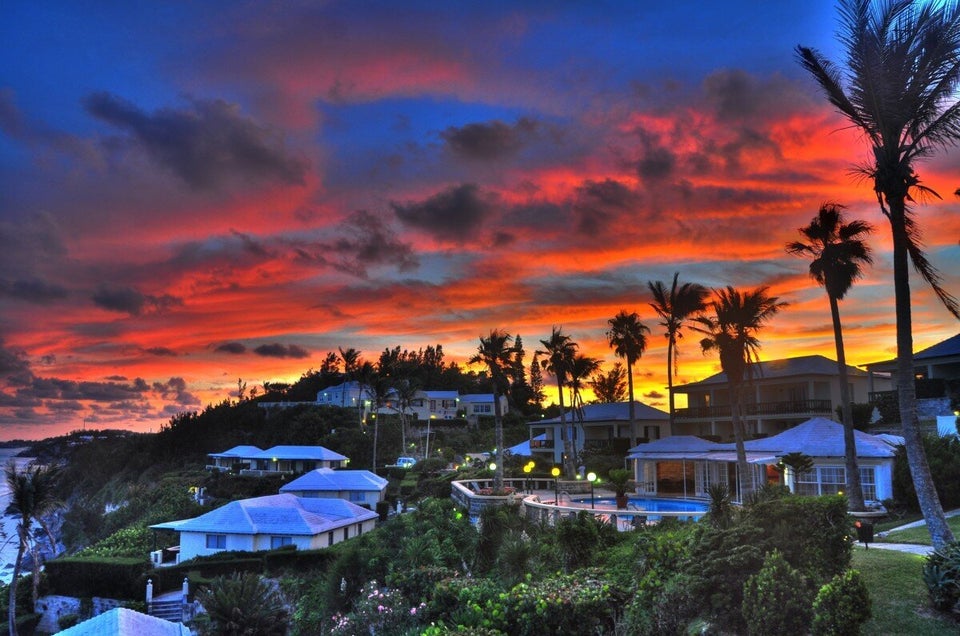 Top Offshore Tax Havens For Canadians
Ramon Fonseca, a co-founder of Mossack Fonseca — one of the world's largest creators of shell companies — confirmed to Panama's Channel 2 television network that documents investigated by the ICIJ were authentic and had been obtained illegally by hackers.
But he said most people named in the reports were not his firm's direct clients but were accounts set up by intermediaries. He said the firm did not engage in any wrongdoing.
Businessmen, criminals, celebrities and sports stars — the ICIJ said the documents involve 214,488 companies and 14,153 clients of Mossack Fonseca. The non-profit group said it would release the full list of companies and people linked to them early next month.
The Munich-based German newspaper Sueddeutsche Zeitung said it was offered the data more than a year ago through an encrypted channel by an anonymous source. The source sought unspecified security measures but no compensation, said Bastian Obermayer, a reporter for the paper.
The documents provided to Suddeutsche Zeitung, amounting to about 2.6 terabytes of data, included emails, financial spreadsheets, passports and corporate records detailing how powerful figures used banks, law firms and offshore shell companies to hide their assets. The data dated from 1977 through the end of 2015, it said.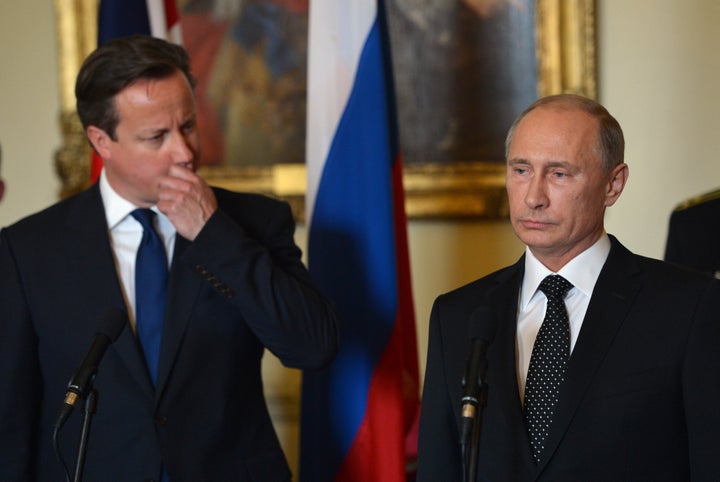 Russian President Vladimir Putin and British Prime Minister David Cameron face uncomfortable questions regarding the Panama Papers. (Photo: PA archive)
"It allows a never-before-seen view inside the offshore world — providing a day-to-day, decade-by-decade look at how dark money flows through the global financial system, breeding crime and stripping national treasuries of tax revenues," the ICIJ said.
In Russia, the Kremlin last week said it was anticipating what it called an upcoming "information attack."
Russian President Vladimir Putin's spokesman, Dmitry Peskov, told reporters that the Kremlin had received "a series of questions in a rude manner" from an organization that he said was trying to smear Putin.
"Journalists and members of other organizations have been actively trying to discredit Putin and this country's leadership," Peskov said.
— The Huffington Post Canada, with various files from The Associated Press
CORRECTION: This article has been modified to remove references to a senator and the senator's spouse incorrectly described as reportedly linked to the Panama Papers document leak. The Huffington Post Canada regrets its error.