As if scientists needed another reason to save the beloved panda bear. It turns out that blood from the endangered Asian mammal could be a source for a next-generation antibiotic.
Scientists from the Life Sciences College of Nanjing Agricultural University in China showed that panda blood contained a peptide that could be synthesized to create a powerful anti-microbial agent. The research was published in the journal Gene.
Scientists told the Telegraph that cathelicidin-AM, the substance found in the animal's blood, could be used as a drug or an anti-microbial surface cleaner.
"Under the pressure of increasing micro-organisms with drug resistance against conventional antibiotics, there is urgent need to develop new type of anti-microbial agents. Gene-encoded anti-microbial peptides play an important role in innate immunity against noxious micro-organisms. They cause much less drug resistance of microbes than conventional antibiotics," scientist Xiuwen Yan told the Telegraph.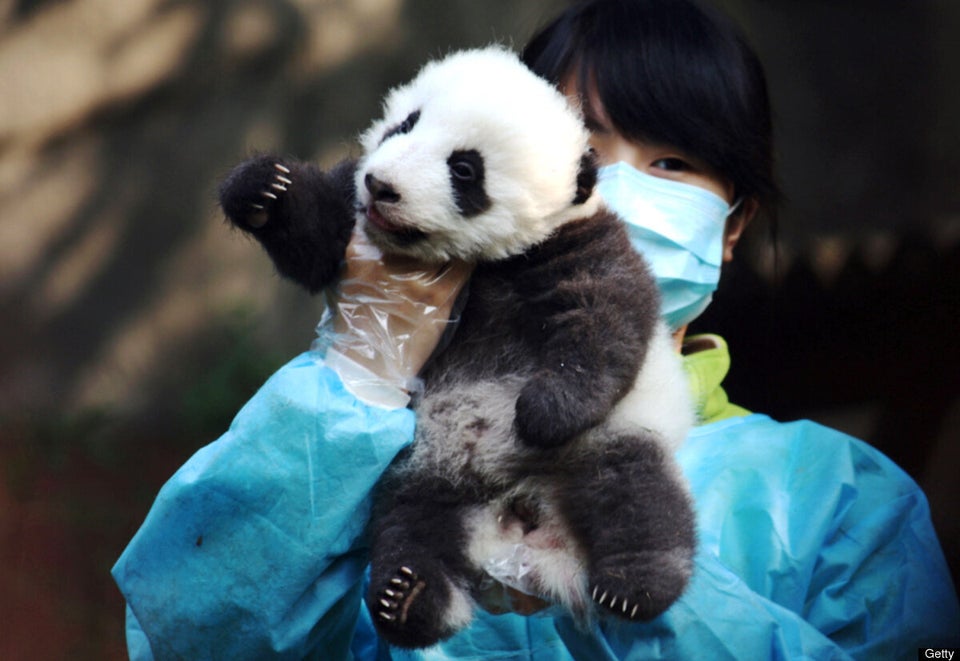 Panda Overload!