What's better than a panda baby? Three panda babies, of course.
A zoo in China announced the birth of triplet panda cubs (who were born on July 29) Tuesday. Breeders say they delayed the announcement to ensure the extremely rare triplets would survive, reports the Associated Press.
Their 12-year-old mother, Ju Xiao, was impregnated by a male panda, Linlin, at a Guangzhou city zoo in March of this year.
Canada may also be welcoming a baby panda or two soon.
Earlier this summer rumours swirled that the Toronto Zoo's panda, Er Shun, may be pregnant after being artificially inseminated in April. Reports are yet to be confirmed.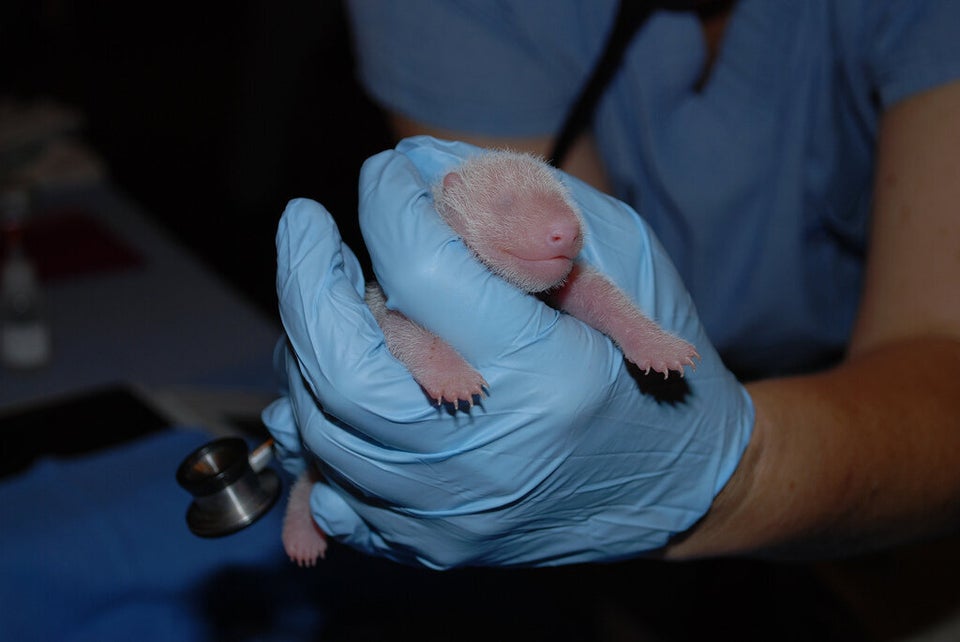 Panda Baby's First Checkup