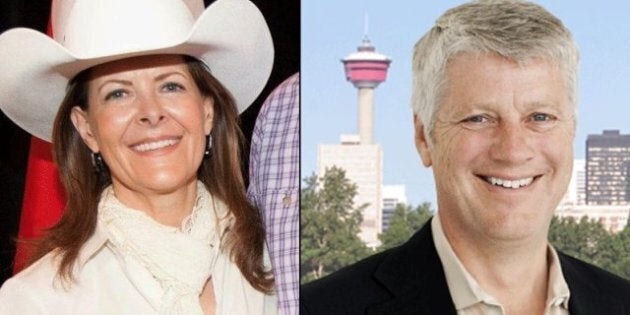 In a political litmus test, Canadians in three federal ridings will have the opportunity to vote in byelections on Nov. 26. Joining Calgary Centre will be the ridings of Durham, Ontario and Victoria, B.C. The results will be intensely scrutinized by all Canadians, with an across the board impact on all four major #CDNPoli parties . The three seats up for grabs, of 308 federal seats, are under the national political microscope and voters have a challenging job ahead of them as they attempt to interpret the data, political landscape and the amped-up rhetoric.
An initiative in Calgary, 1 Calgary Centre (1CC or on twitter: @1YYCCentre), is offering voters an innovative way to participate in selecting their preferred candidate. According to Brian Singh, co-founder of 1CC, they are organizing in order to inform progressive voters on how to make their vote count the most in a riding held by some form of Conservative, Alliance or Reform party member since 1968. 1CC hopes to assist voters in selecting a progressive candidate and then have that candidate elected, breaking the 44-year conservative trend.
From a progressive's point-of-view, it is ambitious, commendable, daring, timely and incredibly brilliant. From a conservative perspective, it is a nightmare. But will it work? The legitimate effort has a small budget and is officially registered with Elections Canada. A small group of volunteers is coordinating the initiative and they have a growing presence on Facebook and Twitter, with the Twitter account being monitored virtually 24/7. Admittedly, the entire project looks polished, professional and ready for prime-time. Strategic voting has never looked so sexy and coordinated.
The political snapshot has all eight Calgary seats being held by the Conservatives. However, this byelection is potentially up for grabs as the Conservatives have selected (appointed) a weak candidate and the NDP, Liberals & Greens all believe the riding is positioned to make a statement heard across the country. But, as Brian Singh and his team have so correctly identified, the possibility of a disunited progressive vote winning has a statistical probability
Originally, I felt it was important to speak with the candidates. I spoke to Dan Meades (NDP), Chris Turner (Greens) and Harvey Locke (Liberal). Each individual was articulate, enthusiastic and knowledgeable on the issues facing Calgary Centre. The other thing they all share, and they share this with Joan Crockatt as well, is a conviction that they can win this race. Well, we know three of the four will be wrong. History reveals a Conservative trend, and everyone knows you never bet against a streak... unless a unique circumstance, such as 1 Calgary Centre, arises. Ironically, I no longer believe the candidates have anything to do with the success or failure of the 1 Calgary Centre initiative. Their respective opinions have no bearing on the outcome of the Calgary Centre byelection. Each candidate is doing exactly what they said they would do and exactly what they were chosen to do, and that is run as a viable candidate for their party. In my observation, each is doing an exemplary job and the collective calibre of candidates in the Calgary Centre byelection is unrivaled in Alberta politics.
But, for the voter, this doesn't get anymore difficult. Voters are saddled with a formidable ballot dilemma, essentially redefining a Hobson's choice. Either vote for the preferred progressive candidate as identified by the the 1 Calgary Centre process, or wake up to the status quo, another Conservative victory in Calgary.
How such a collection of healthy, robust and intelligent campaigns in arguably Canada's most diverse and exciting riding can be reduced and distilled down to such a basic, fundamental decision is the paradox of politics. Harper eats that paradox for breakfast, raw. He knows the one thing that will keep him in power for decades is the inability of the progressive parties to agree, compromise and work together for the benefit of all Canadians. So the voters have to do what the parties are intrinsically incapable of, cooperate across party lines and crowdsource a progressive victory. Calgary Centre residents have a historic opportunity to show all Canadians that citizens have the capacity to ultimately decide the outcome of an election. I believe leadership, foresight and wisdom are in the DNA of the citizens of Calgary Centre. As distasteful as it may appear to independently minded progressives, the only option in the Stampede City riding of Calgary Centre is to herd up.