The holidays are an incredibly stressful time for parents. The stores are full of décor options for every inch of your home, social media is bursting with elaborate recipe ideas and even gift wrapping could be an Olympic sport at this point.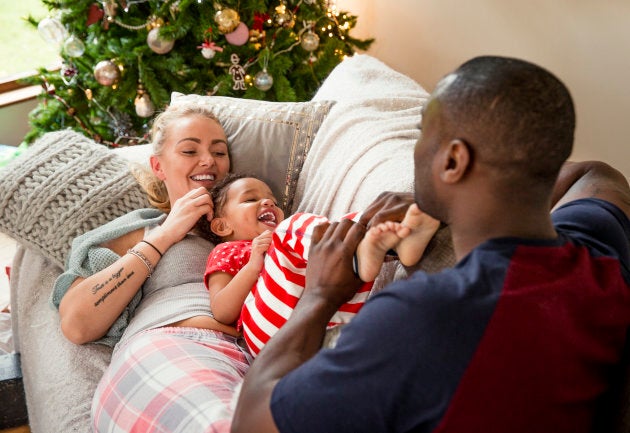 We often try to create the perfect holiday experience for our children and can put immense pressure on ourselves to do so. It's a crazy time of year — we have to manage an increased amount of social obligations (sometimes with people you do not like very much), battle other frantic shoppers at busy malls and worry about the financial impact of the whole endeavour. This combination is the perfect recipe for a parental meltdown. The result? A harried, frustrating and even anger-inducing holiday experience that's the exact opposite of what you'd hoped for.
The increased stress from the holidays can also trigger or worsen symptoms of anxiety and depression. This can leave you walking through the season like a zombie on auto-pilot, not really enjoying anything at all. Or you may end up cranky and irritable and find your home filled with raised voices. On top of all that, stress weakens your immune system and so may even find yourself getting really sick and spending the holidays with the flu. This definitely isn't fun for you, but it's also not any fun for your partner or kids, either.
There is absolutely nothing wrong with striving for "good enough."
It doesn't have to be this way. Here are my top 10 stress-busters to help parents better manage the holidays:
Manage your own expectations!
You do not need to be the perfect holiday parent. There is absolutely nothing wrong with striving for "good enough."
Give yourself three get-out-of-jail-free cards.
By this, I mean give yourself permission to send regrets to three holiday obligations you would rather avoid. You do not need to lie or make excuses, you simply need to say, "I won't be able to make it tonight, but I hope you all have a wonderful time."
Go for walks by yourself, with your partner and/or with your children. Breathe in the fresh air, get your body moving and clear your mind.
Shop at smaller local stores or online.
Skip the malls and crowded parking lots. Choosing gifts for loved ones is supposed to be fun, so set yourself to try to enjoy it as much as possible.
Light candles, play soft music and make pots of tea throughout the season to soothe your senses and maintain a sense of calm in your home.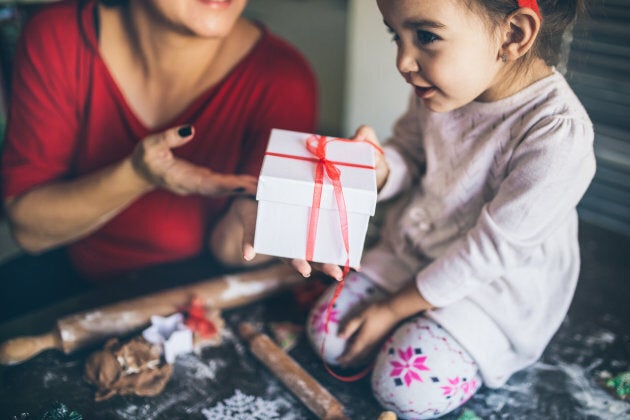 For example, maybe just cook the turkey this year. Tell all the members of your extended family that you need them to contribute the side dishes and desserts..
Ask someone trusted in your social network to look after your children one morning so you can really, really sleep in!
If you're stressing to get printed cards out the door, give yourself permission to send your holiday newsletter by email.
Every member of your family does not need 10 gifts. Smaller, thoughtful gifts are loved just as much as the big, expensive gifts.
Go for a massage and/or take a really long bubble bath after a long day. You deserve it!
Strive for a stress-free experience instead.
Do whatever you can to avoid seasonal pressures and build in time for essential self-care. Remember, the purpose of the holiday season is to enjoy time with your loved ones. Trying to pull off a picture-perfect holiday is a guaranteed way to inject tension. Strive for a stress-free experience instead. A more relaxed holiday is better for your children and everyone's mental health.
Follow HuffPost Canada Blogs on Facebook