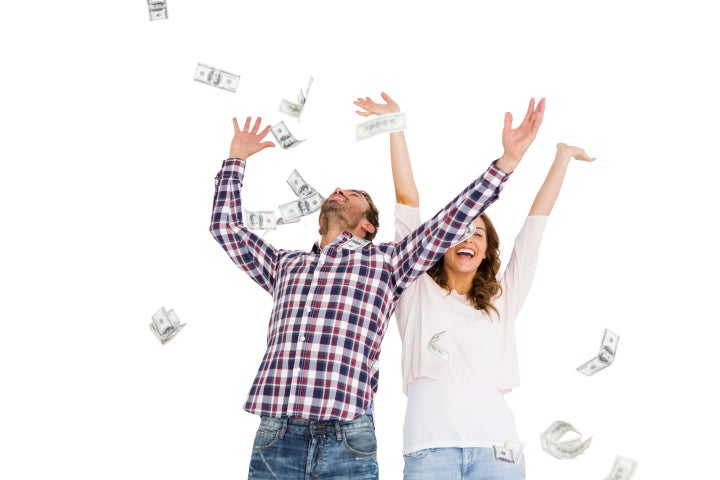 Sure, being a parent is priceless, but damn it would be nice to be paid.
Between the cooking, cleaning, driving, and just general keeping your child alive duties, raising small humans is a job. And as it turns out, a pretty lucrative one, if we were actually being paid for our services.
The average Canadian stay-at-home parent would earn $325,753.82 per year according to Funky Pigeon. This is based on the hourly rates from 670 locations in Canada for the following jobs: a chef, cleaner, laundry, nurse, personal assistant, psychologist, taxi driver and teacher.
Anyone else suddenly feeling very seen?
WATCH: Moms spend 100 hours/week on mom jobs. Story continues below.
Montreal stay-at-home parents would rake it in at $368,793.60 per year, followed by:
Toronto ($348,844.80)
Vancouver ($340,320)
Calgary ($338,745.60)
Niagara-on-the-lake ($321,504)
Quebec City ($317,203.20)
Winnipeg ($314,880)
Saskatoon ($307,987.20)
Moncton ($288,768)
For some perspective, the average CEO salary in Canada is $173K, according to glassdoor.ca So yeah, we're basically CEOs with worse hours and tyrannical child bosses.
And the tool isn't just for stay-at-home parents. Feel free to calculate what you'd earn if you were paid for parenting in your "free time" outside your current job, and bask in the justification of your constant burnout. For instance, a working mom in Ottawa might earn $92K as a parent.