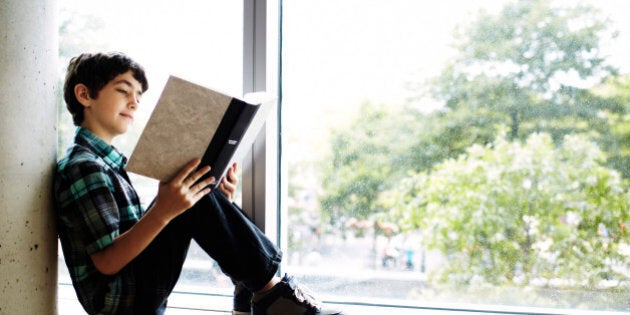 There are so many important reasons why your child should become an avid reader, but the real question is: When reading seems about as fun as eating brussels sprouts covered in broccoli, how do you encourage your children to read more? We asked parents for their input.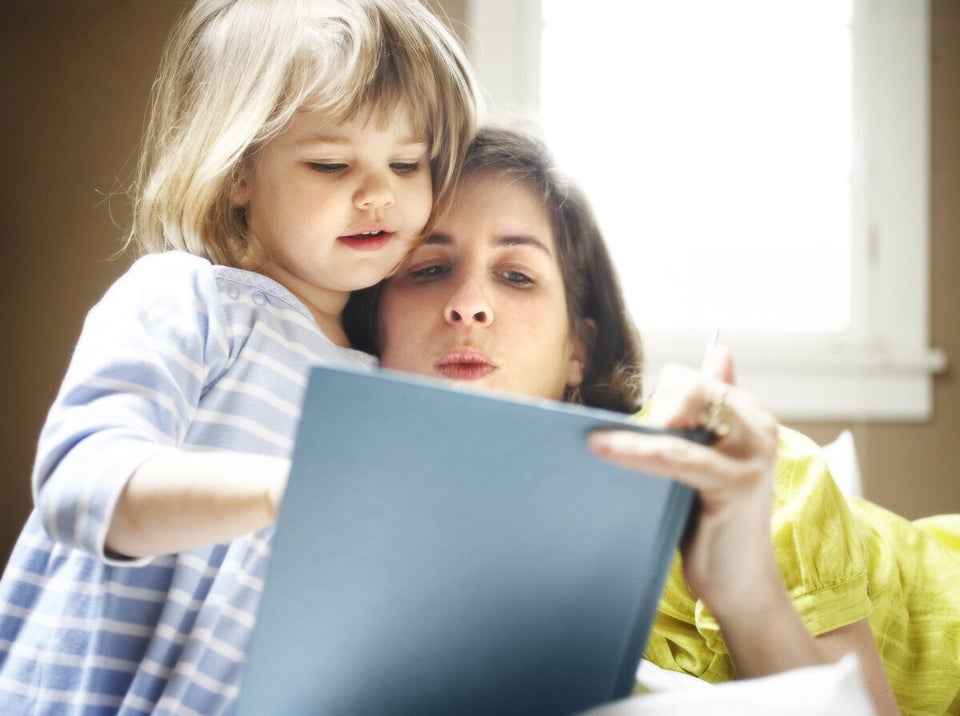 Parent To Parent: How To Get Your Kids To Read
If your little one hates picking up books, use an activity they enjoy doing as a bargaining chip. "My 10-year-old does not like to read, but he does like to game; so he earns gaming minutes by reading," says Jacki, a Florida-based mom of two boys. "If he reads for 30 minutes, he earns 30 minutes of game time for the weekend (there's no gaming on school days)."
Make it a bonding experience
Many kids crave one-on-one time with their parents, so make books part of the bonding process. "My daughter and I pick a series we can read together," says mom-of-one Normel. "Then once a week we get out of the house for coffee or dinner to discuss the story. She loves it -- kids nowadays enjoy any opportunity they get to match their parents' wits or one-up them with something they've learned."
Children these days have lots of devices to distract them from their reading, so make sure they have time to focus. "There's no TV or iPods allowed half an hour before bedtime," says Brandy, mom to two school-aged girls. "They have the choice to read or go to sleep. They usually choose to read."
"Monkey see, monkey do," says Megan, a mom of two young girls in Calgary. She's learned from experience that the best way to get her girls interested in books is by being interested in them yourself. "I read a lot myself and they mimic me. Even my not-yet-two-year-old would like nothing better than to flip through a book or have someone read it to her."
Sometimes the old-fashioned tools are the best ones
Joanna, a mom-of-three in Melbourne, Australia, swears by one tool to get her kids interested in books: "Invest in a dictionary -- don't use Google or a computer program," She says. "My daughter has a junior dictionary and she really likes looking up words. We also play I Spy with the dictionary words and I have my oldest help me in the kitchen by reading out recipes to me."
"The Library is a fun outing we enjoy," says Ava's mom, Roberta. Library cards are often free or discounted for children, so take your little ones on there on regular trips and let them choose what they want to read.
If you've tried everything to make your child a reader and they still avoid books like the plague, don't worry -- things could change over time. "I've learnt that you never label your kids a reader or non-reader," says Bev, a mother of two teenagers from Shorewood, Illinois. "Their interest in reading can change like their taste in foods. Try a variety of genres, graphic novels, and informational text... What you enjoyed reading as a child may not be in their reading palate." After all, any reading is better than no reading -- even if it's comic books.
If all else fails, bribery usually works
Gentle coaxing and encouragement may only get you so far so when nothing else works, cold hard cash may be the answer. Calgary-based mom Jennifer knows how it's done: "My nephews (eight and ten) aren't as fond of reading, so their grandparents pay them a penny a page for reading. They have to record the books they read and tell them about the books to earn the money."