Bank of Canada governor Stephen Poloz took a lot of heat for suggesting in late 2014 that millennials stuck living in their parents' basements should consider working for free.
Poloz was trying to drive home the size of the youth unemployment problem that Canada developed during the last recession. Now a new report from Bank of America Merrill Lynch says the problem has intensified since he made those remarks 20 months ago.
"The basement has gotten a little more crowded," economist Emanuella Enenajor wrote, as quoted at Bloomberg.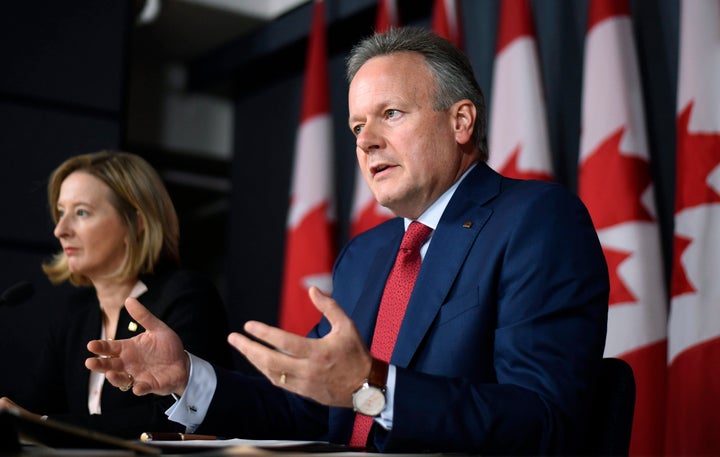 Since Poloz's remarks in November 2014, the number of people aged 15 to 24 with a job has dropped by 78,300, while employment for other age groups rose by 191,000 jobs.
But those numbers may make the problem seem worse than it is, because the 15-to-24 age group is shrinking; fewer youths are entering the age group as others age out.
So Enenajor looked at the employment rate, or the percentage of people in the age group who have a job. That, too, has been shrinking among youth.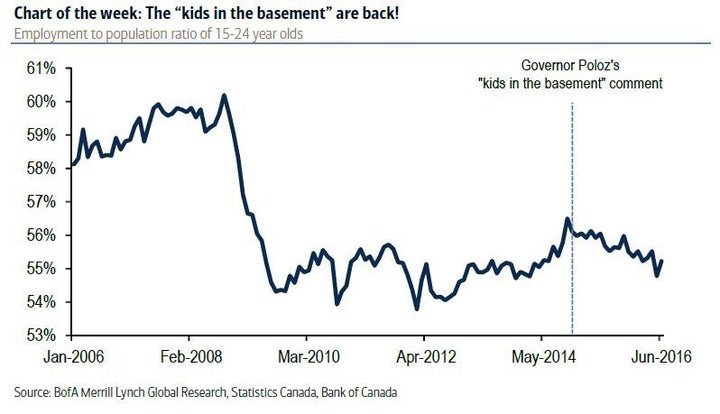 Youth employment in Canada fell to 55.2 per cent last month, from 56.1 per cent 20 months earlier. And prior to the last financial crisis, nearly 60 per cent of people in this age group had a job.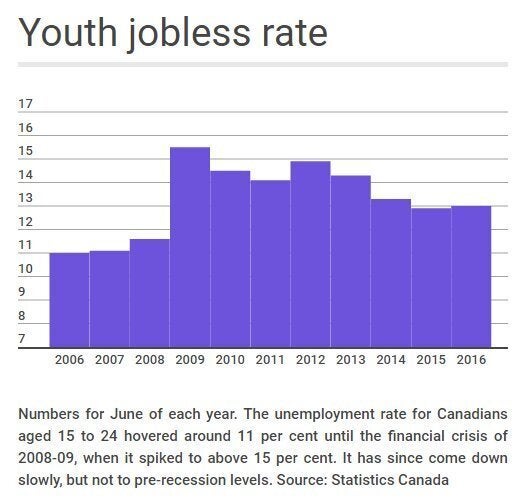 Enenajor argues this situations means the Bank of Canada is unlikely to move on interest rates anytime soon.
"With the labour market struggling, why would Governor Poloz consider a rate hike? … We also see no cuts on the horizon, given overheated housing."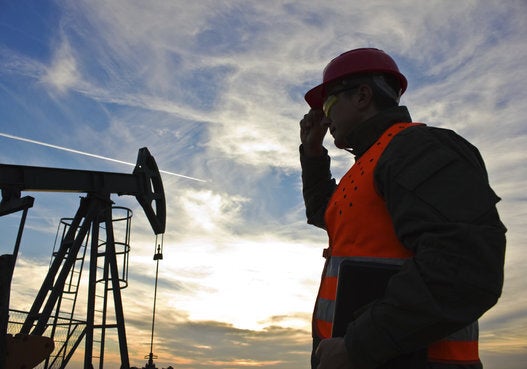 Industries Creating Or Shedding The Most Jobs (March 2016)