For many Olympic athletes, their road to Rio was not a solo journey. Every athlete is somebody's pride and joy, whether it be parents who mentored them or children who inspired them.
From hair-tearing worry in the stands to loving embraces post-match, these are the best parenting moments from Rio:
It's nerve-wracking enough to compete in the Olympics, but for the parents of U.S. gymnast Aly Raisman, it was probably worse to watch.
It was a repeat performance of their twitchiness at the 2012 London Olympics.
One thoughtful Raisman fan decided to take the couple's wellness into her own hands. She started a crowdfunding campaign to get the stressed parents a much deserved spa day.
After winning gold in the men's 100-metre, the greatest sprinter of all time got a bone-crushing hug from the greatest mom of all time.
As soon as her son nabbed his second Rio gold, Jennifer Bolt rushed to embrace him.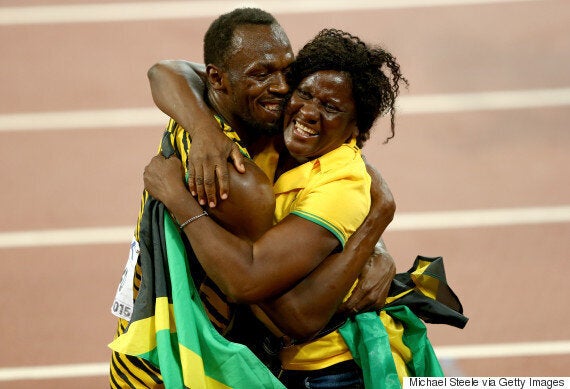 And she wasn't the only mom celebrating Bolt's win.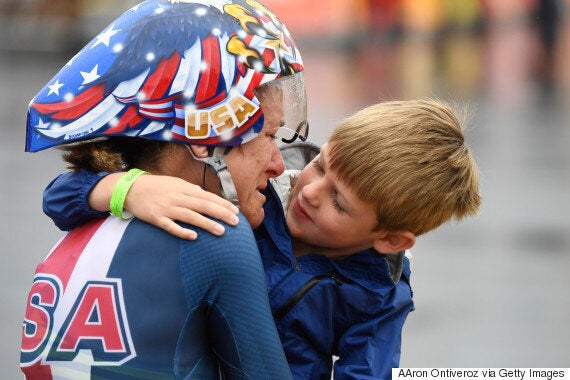 U.S. cycling champion Kristin Armstrong made history when she won gold for the third time in the women's individual time trial. Upon finishing her race, Armstrong picked up her son and let the tears flow freely.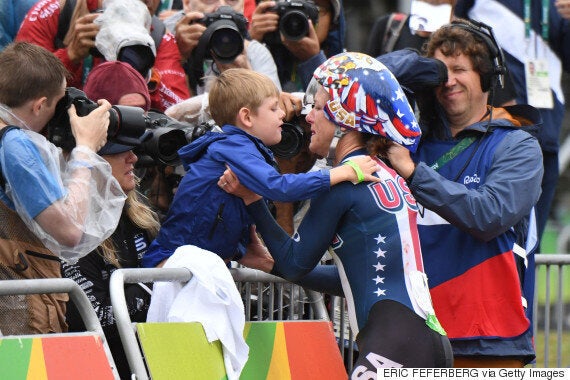 "Mama, why are you crying?" he asked. "You won!"
"That's a great question from a five-year-old," Armstrong told AP. "That's what we do, we cry when we're happy. I'm going to have to explain that one to him a little later."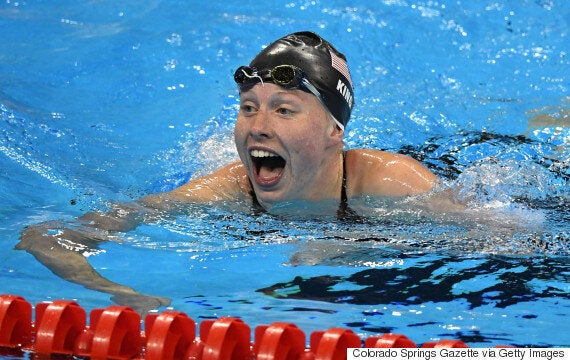 When your dad embarrasses you while talking to media about your Olympic gold medal win, it's a sign you're never going to catch a break. That's what happened to U.S. swimmer Lilly King, who placed first in the 100-metre breaststroke and the 4x100-metre medley relay. In spite of her accomplishments, her father Mark King was mercilessly candid in his critique.
"It's just hard to imagine that a kid that lives in your house who never cleans her room and can't fix her car is a gold medalist," the elder King told Time.
That's tough love for you.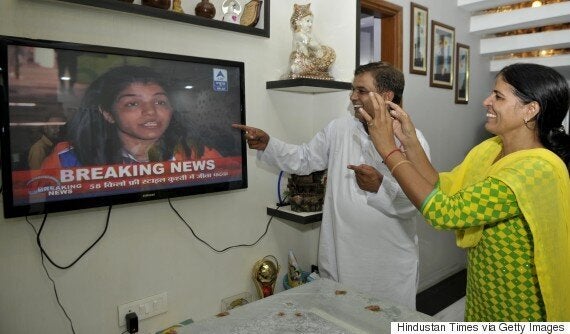 Team India went through a frusrating medal dry spell in Rio, with all hope lost for any Olympic victory.
That is, until wrestler Sakshi Malik, affectionately called S.K., cinched a bronze win by defeating her opponent in the women's freestyle 58kg final.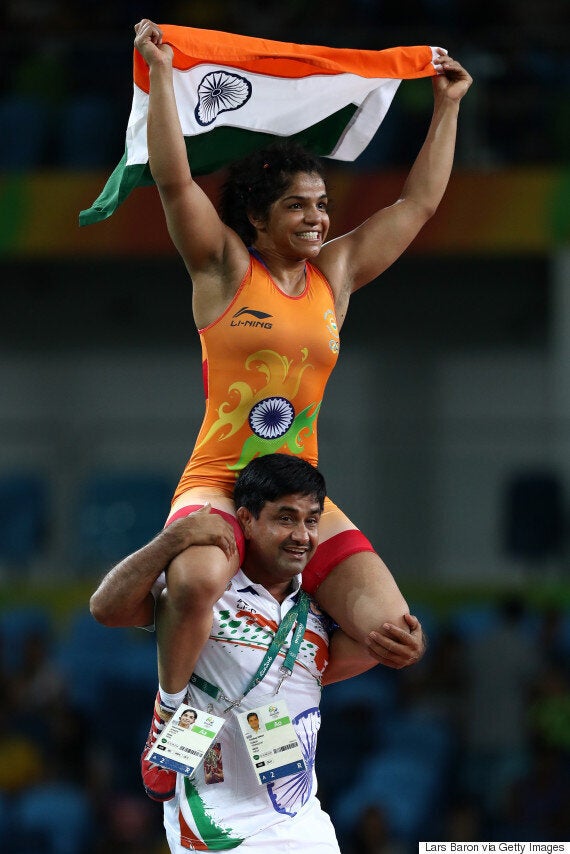 She made India proud, but no one was as proud as her parents.
"I would like other girls to take inspiration from her, enter sports and do wonder," her father told One India. "To all father who feels that their daughters should not enter sports field she should be an example."
Wrestling runs in the family. Malik's grandfather was a wrestler, BBC reports, and watching him in the ring inspired her to get in one, too.
Way to bring honour home!
After a historic U.S. sweep in the 100-metre hurdles, one toddler wanted to show his mom just how proud of her he was.
One-year-old Titus Ali waddled onto the track to join in his mother Nia Ali's celebrations of her silver medal win.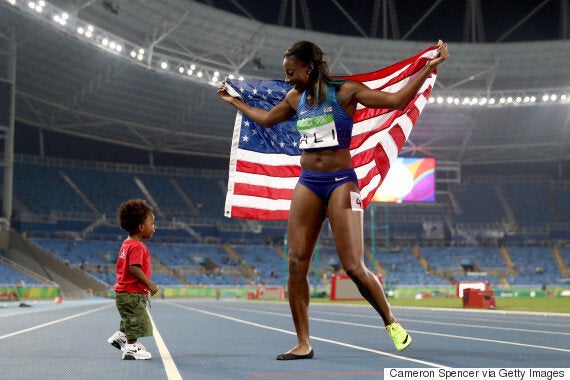 Gold medallist Brianna Rollins did what all good friends and aunties do: she picked up her teammate's kid, cooing at Titus as his mother recovered from their record-breaking race.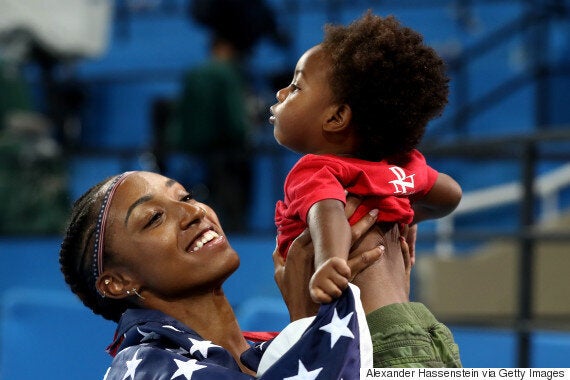 Although Britain's Rebecca Adlington has retired from competitive swimming, she found herself in Rio as part of the media commentator circuit.
But the former Olympic gold medallist's heart is back home, as seen in a soundless video of her daughter Summer.
As Adlington talks onscreen, the toddler tries to stroke her mom's hair. Baby Summer won't have to wait long; Adlington added "#3moresleeps" to her post.
Honourable mention: Toddler Olympics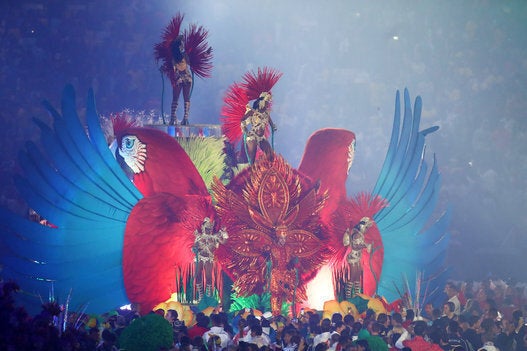 Mesmerizing Photos From Rio Olympics 2016