"I think I'm a much sillier person than she seems to be," Fitz-Henley said, while laughing, to Hello magazine. "But she's described herself as ambitious, and I would describe myself as ambitious as well. But we have a lot of similar life experiences, so there was a lot that I could relate to in preparing for the character."
As HuffPost Canada previously noted, Fitz-Henley is the perfect choice for Markle because of her background. The 41-year-old actress is biracial, just like Harry's fiancée, which plays a crucial role in the couple's love story.
"Some of this has been very public — the smear on the front page of a national newspaper; the racial undertones of comment pieces; and the outright sexism and racism of social media trolls and web article comments," read the statement, which was issued by Kensington Palace on the prince's behalf in 2016.
"Prince Harry is worried about Ms. Markle's safety and is deeply disappointed that he has not been able to protect her."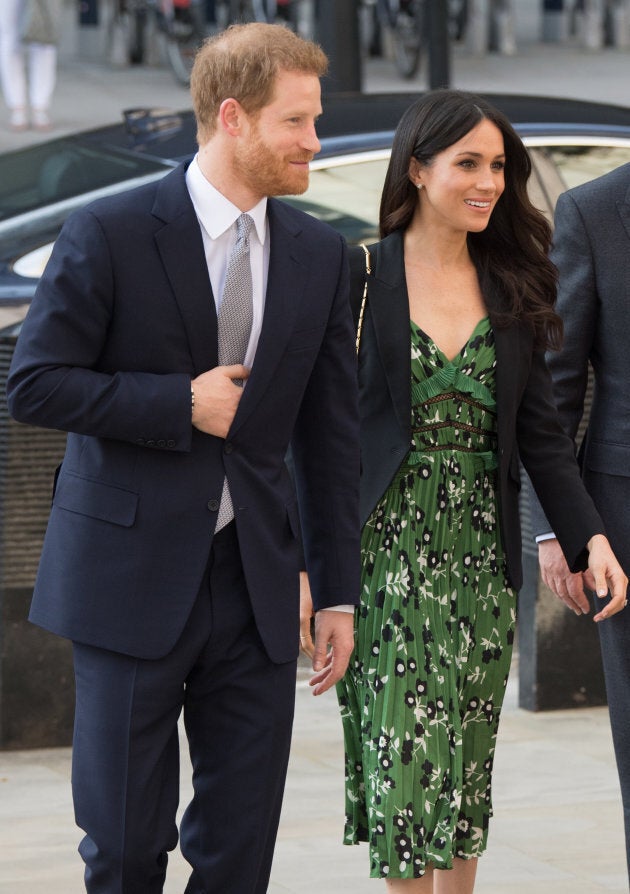 Fitz-Henley — who is Jamaican-American — has also experienced this type of racism when it comes to her relationships. In an interview with Metro U.K., the actress recalled an incident that occurred in high school, when she dated her brother's friend, who is white.
"His parents were OK with them being friends but were not OK [with] us dating," she told the site. "That was too close. And the feeling of when people say you're good enough for something but not everything, is a lot."
"Looking at the way Meghan's race was treated was like saying, 'Sure she's good enough to be on our TVs but she's not good enough to marry our prince.' I get it."
But having shared experiences isn't the sole reason Fitz-Henley wanted to play Markle. It was because, like many of us, she felt herself drawn to the former "Suits" star's charm.
"It was really the engagement interview that the BBCdid with Harry and Meghan that piqued my interest," Fitz-Henley explained to Hello. "I felt really drawn to her as a character and thought, 'She'd be an interesting character to play!' I let my manager know that if there was ever a movie, I would just like to audition."
"Harry & Meghan: A Royal Romance" tells the couple's love story and includes not only their important milestones, but also the challenges they faced while being in the limelight.
"It's nice to see people who are like, 'We can ... you know, roast a chicken together and do those things, and then go and do some amazing things out in the world together because we really enjoy making an impact.' I love that about them," she said.
We love that about them, too!