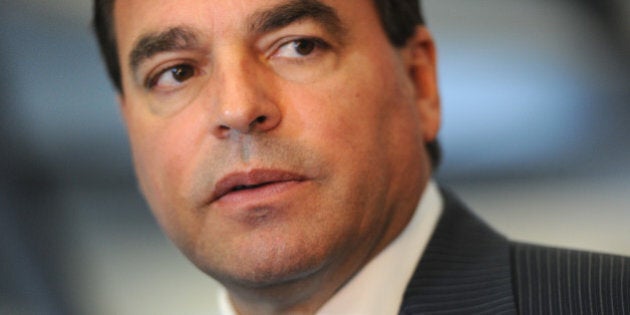 A Toronto city Councillor has many people shaking their heads and even Doug Ford claiming he has "lost his mind" following statements today regarding Toronto's Exhibition Place and the ability to hold all-ages electronic dance music (EDM) parties on the grounds.
The Toronto Star reports Councillor Giorgio Mammoliti -- who earlier this year demanded such events be banned -- insinuated in a news release issued today, June 16, that by supporting EDM parties at Exhibition Place Councillor Gord Perks was aiding sex offenders and pedophiles.
Perks opposed the initial ban, stating parties not held on Exhibition Place grounds would result in such parties possibly being unregulated and thus unsafe.
Mammoliti was addressing all-ages EDM parties at Exhibition Place -- where the ban was reversed and lifted last month by a vote of 31 to 4 to enable such events -- when he wrote the following: "The question needs to be posed to the Parkdale representative, Councillor Gord Perks, who has publically (sic) condoned the all ages promoters — why are you advocating for children and adults to be partying together right next door to your ward which has one of the largest concentrations of registered sex offenders in the city? Who are you really representing? This is about much more than a dance party."
The news release later stated that such all-ages parties held "next to a pedophile district" was "encouraging the continued abuse of our children." The comments definitely had many questioning Mammoliti's reasoning or lack thereof.
"In this job, sometimes people make personal attacks," Perks told the Star. "That's what off my back. What really bothers me, though, is that probably one of the very best places to live anywhere in the world, and that's Parkdale, got attack. That I won't tolerate."
According to Global News, Mammoliti's "pedophile district" accusations aren't even inaccurate. An area near Regent Park in Toronto has the highest concentration of registered sex offenders in Toronto, not Parkdale.
Today Perks also addressed Mammoliti's statement on his own site. "Friends, You may have heard the awful slur one of my colleagues has made against our wonderful neighborhood," Perks said. "I want to say how saddened I am that Parkdale has been attacked this way." Perks added that he received much support from other Councillors and asked people to respond to this "one irresponsible voice" by posting their own comments on how beautiful and great Parkdale is on his site.
Councillor Doug Ford also sided with Perks on the issue. "I may not [always agree] with Councillor Perks, but I'll support him 100 percent on this," Ford said. "I don't know where Mammoliti's coming from some days, I just don't know."
The statement comes on the cusp of a board meeting this evening at the Direct Energy Centre regarding all-ages EDM parties. The meeting is to receive public opinion on such parties on Exhibition Place grounds.